We Are UCM Replaces 2020 Homecoming
  With the cancellation of Homecoming this fall, "We Are UCM: Education for Service" served as an alternative way to bring the UCM community together.
  A week of events culminated in the We Are UCM celebration on Feb. 12 at the Student Recreation and Wellness Center. Beth Rutt, Director of Student Activities, said that 15 organizations participated in the celebration and each had 15 attendees. There were also about 45 other people who attended the event.
  Rutt said We Are UCM is a part of UCM's 150th anniversary celebration, with next fall's Homecoming being the culminating event. 
  "It's an opportunity for us, all of these events, to reflect on what has happened over the past 150 years and where we are now," Rutt said.
  For Rutt, who graduated from UCM in 1978, We Are UCM brings to mind the people she has met during her time in Warrensburg.
  "When I hear We Are UCM, I think of my close friends that I made when I was a student here. I think of the friends that I have in my work environment, and then also the community as a whole and how they have embraced our family … It is our home," Rutt said. 
  Christina Kerns, Assistant Director of Student Activities, said it was important to have We Are UCM to promote school spirit, especially with the lack of a traditional homecoming experience in 2020.
  "We want people still to be excited about being Mules and to be here on campus, and so if it was a way for us to encourage community and school spirit as well." Kerns said.
  Kerns said that while it has been a difficult year to plan events, she was satisfied with how the  celebration went.
  "What I'm really excited about is the number of student organizations that were still involved," Kerns said."There was some really good energy going into this week, and so I am happy with how things happened, especially in a pandemic year." . 
  Senior public relations major Faith Ford served as the royalty chair for We are UCM. Ford created biographies for the royalties candidates and helped provide their information to the public.
  "I created some of the bios, as far as getting that information from the candidates and presenting it out to the public, so that people could vote" Ford said. 
  Ford's role at We Are UCM gave her the opportunity to encounter multiple student perspectives on campus. Ford spoke about some of the benefits of her position and We Are UCM as a whole.
  "It's all great coming together for this We Are UCM thing, cause you definitely get to see all sides of UCM through this. So, it's been a great experience, and I've really enjoyed it," Ford said.
  Drew Nardolillo, Programming Graduate Assistant for the Office of Student Activities, organized the door decorating competition for We Are UCM and helped out at the celebration, which he thought went well. 
  "I think folks had a really good time," Nardolillo said.
  Nardolillo said We Are UCM was important to have because it provided a safe alternative to a culminating college event like Homecoming for seniors. 
  "This was our attempt at really giving students something that was socially distanced and safe and scratched that itch, so to say, for that sort of event," Nardolillo said.
About the Writer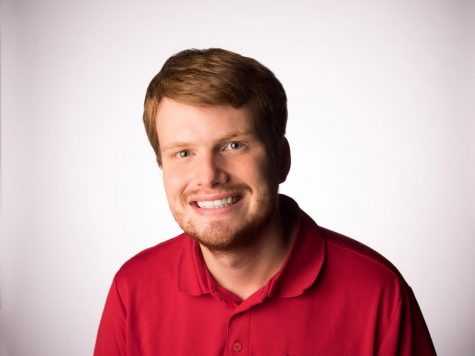 Matthew Goldsmith, News Editor
Matthew Goldsmith is the news editor of The Muleskinner and a graduate student at UCM. He recently graduated from Wichita State University with a degree...