Celebration of Life: Colby Christian West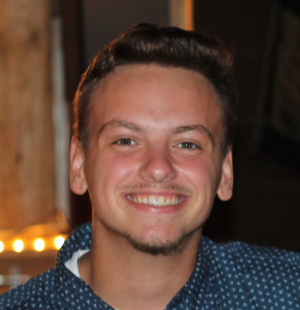 Colby "Bull" Christian West, age 19, of Weston Missouri, died Saturday, Dec. 5, 2020.
  He was born April 24, 2001, in Kansas City, Missouri, the loving son of Dan and Danielle (Rush) West and little brother to Chloe. A 2019 graduate of Platte County High School and was attending University of Central Missouri seeking a Bachelor of Science in education to become a middle school math teacher. While attending UCM he became an active brother of the AKL Fraternity. Whose ideals of friendship and brotherhood were suitable to Colby's character as someone willing to give rather than receive.
  Colby's love of camping and climbing made him a natural fit for the Boy Scouts. He earned the rank of Eagle Scout, class of 2016, from Troop 249 in Weston. After attending four summers as a camper at the H. Roe Bartle Scout Reservation, his leadership presented itself and became a staple staffer at the climbing tower from 2016 to 2020. His kind heart and patience helped guide scouters of all ages to conquer their fear of heights and overcome that barrier. He became a part of the Bartle Honor Program, Mic-O-Say, where he earned the responsibility of Shaman. Colby's other scouting experiences included a sea exploring adventure at Florida Sea Base, a backpacking trek at Philmont Scout Ranch and a return trip to the Philmont Training Center.
  Starting at a young age Colby was such a hard worker, from running fence, to landscaping, to working at the Christmas tree farm, to all aspects of a tobacco operation and the rental shop at Snow Creek. We often heard they wished they had three or four more Colbys, and he was an essential part of their success.
  Always known as a "guy's guy" Colby was committed to friendship. Preserving those he built from elementary school through high school and from boy scout camp into college. Friends remember him time and time again being there whether he knew it or not.
  Many have written about his contagious smile, that could be seen from a mile away, and how his laughter could fill any room. What you saw is what you got with Colby, and what you saw – if you were lucky enough to cross his path – was a truly delightful, cheerful, easy-going, fun-loving young man.
  Colby is survived by his parents, his sister Chloe West; his maternal grandmother, Ava Thompson and paternal grandparents; Chris and Marsha West along with numerous aunts, uncles and cousins. He was preceded in death by his uncle, Brian West.
  Memorial contributions are suggested to Boy Scout Troop 249, PO Box 153, Weston, Missouri 64098, they may also be left in care of the Sweeney-Phillips & Holdren Funeral Home, 617 N. Maguire, Warrensburg, Missouri 64093.
  Due to COVID-19 concerns, a celebration of Colby's life will be held in April 2021 in Weston, details will follow closer to that time.
  "Never a Failure… Just a Lesson."