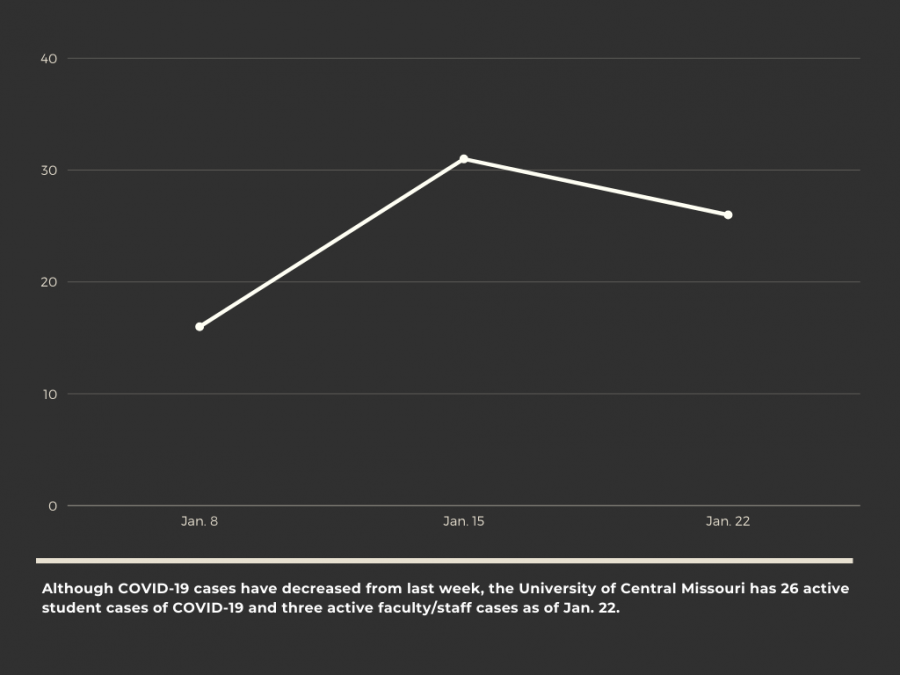 The University of Central Missouri has 26 active student cases of COVID-19 and three active faculty/staff cases as of Jan. 22.   The...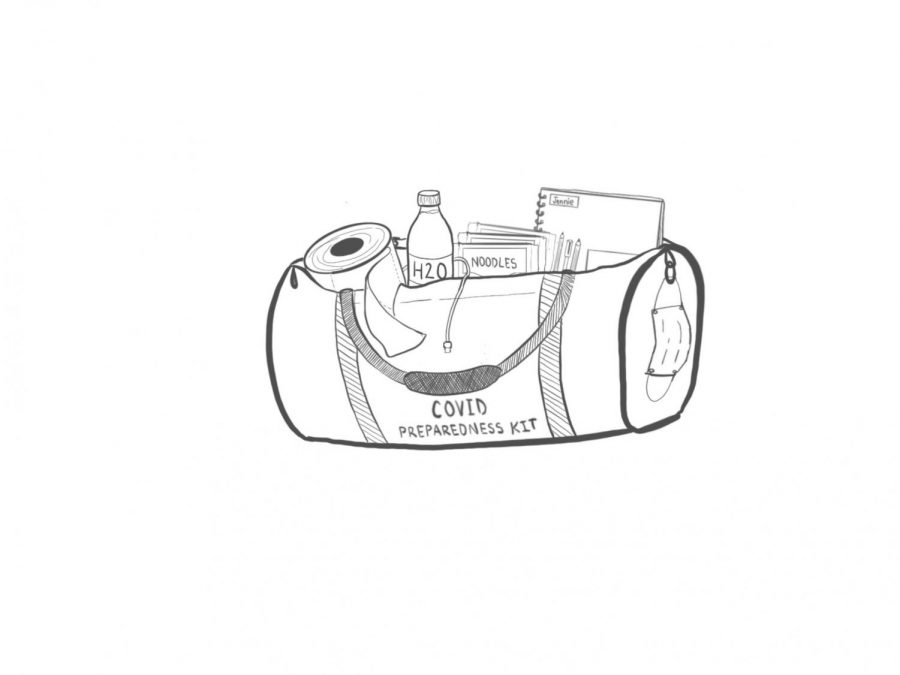 With the heightened stress of the semester and pandemic fatigue, students definitely need Thanksgiving break to relax. However, everyone...
While "Tilikum" took on the ongoing challenge of racism and "Night of Noir" combined six studio theatre one-act shows into one entertaining...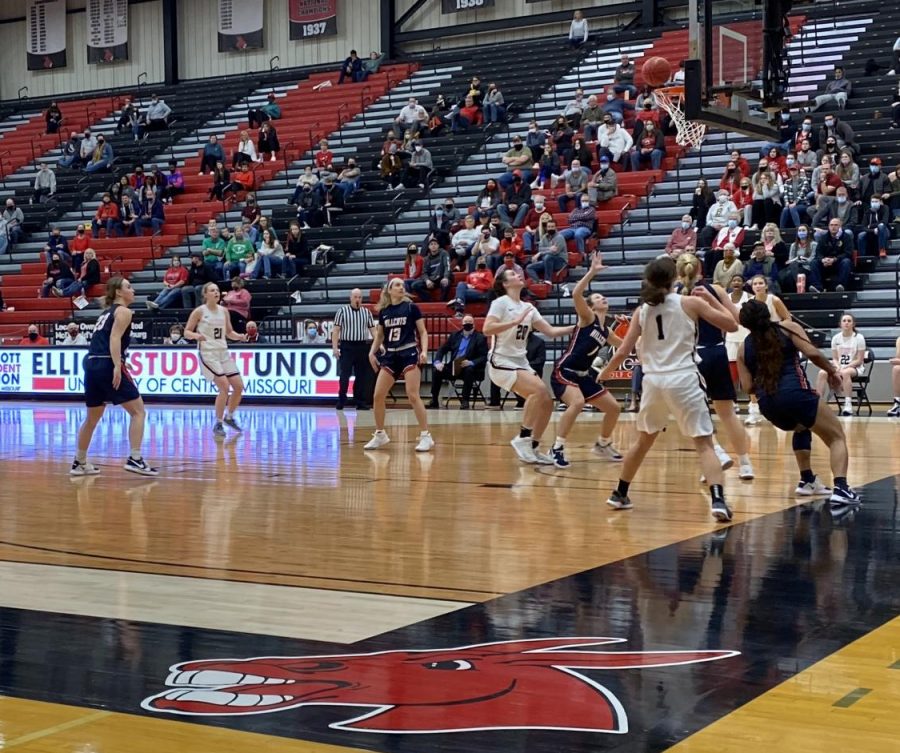 On Jan. 23, the University of Central Missouri Jennies defeated the Rogers State  Hillcats 79-59. The Jennies advance to a 10-2 record,...