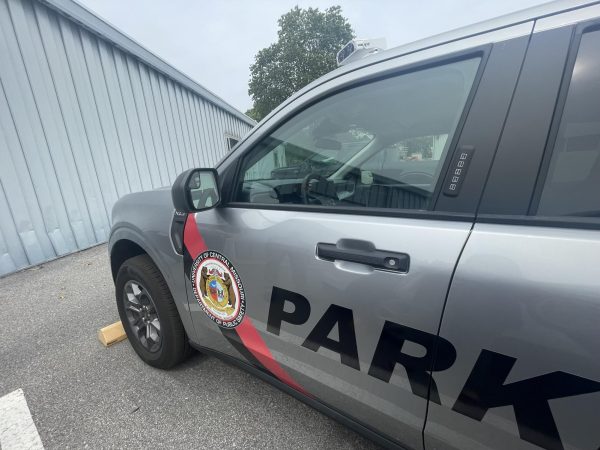 The University of Central Missouri Parking and Accessibility services is transitioning to digital parking passes, and has begun testing a new vehicle that can flag cars illegally parked in UCM parking lots.
The Parking Services Sergeant, James Krahenbuhl, described how the current ticketing system works versus what's to come with the new system. Instead of hiring people to manually distribute tickets, Krahenbuhl says they will be driving around in a vehicle that has license plate readers on it.
Krahenbuhl further explained this will help the department transition into the future of having digital parking passes for students and staff. The car, which will feature two rooftop security camera-like scanners, will not be used for campus security purposes, but rather for parking regulation.
"The primary purpose is for parking," Krahenbuhl said. The license plate reader can read every kind of license plate, including 60-90 day tags and motorcycle/ mo-ped license plates.
Story continues below advertisement
Krahenbuhl said that all current and future parking staff will be trained to use the car, but that staff members will still have to physically check tags in accessible and visitor spaces.
In the future, students will not have to display any sort of physical pass in their windows because the newly equipped car scanners will only need a license plate that is registered to their MyCentral account. Once the car or cars are registered, students will not buy a new physical permit or tag every year because the system is renewable.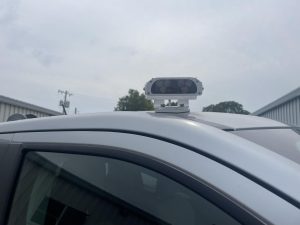 Michael Papasifakis, Captain of Administrative Services, is overseeing the major changes expected to occur in the parking department.
  Papasifakis said the goal of the parking department is to go completely cashless in the next 2-3 years, but students are still able to pay cash for citations and appeals in the parking building for now.
  "The auxiliary budget is all self-funded, which means all the money that comes from the parking permits and citations goes back into the department," Papasifakis said. 
  This money will be used to help maintain the university's parking lots and help pay for the new online system. The decision to move everything completely online was made as a collaborative effort by the parking department. 
  "Students are on their phones…They like to use technology," Papasifakis said. 
  The department has been looking at a shift to online for a few years now, but ultimately the COVID-19 pandemic motivated Parking Services to make the change.
  The department is starting to test out the new tag-reading vehicle. They are trying out different options for the most efficient way of utilizing the new system that is expected to be in full effect by next school year.