Celebration of Life: Whitney Jayne French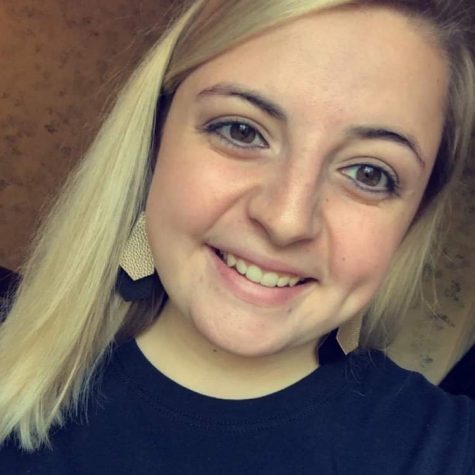 Whitney Jayne French was a kind, outgoing and independent student at the University of Central Missouri. Her life is remembered through her actions and the relationships she made. 
  French died on Sept. 16 at the Research Medical Center in Kansas City, Missouri. She was 21 years old. Her funeral service was held at the Benson Convention Center, followed by the burial in the Englewood Cemetery in Clinton, Missouri. 
  "We had about 450 people attend the services," Gary French said. "That showed how many people cared about Whitney."
  Whitney was an organ donor, and through that decision, she saved or improved the lives of seven people 
  "One person that stood out to me was that her kidney went out to a 22-year-old woman," Gary French said. "She has been on dialysis for 10 years. Whitney was able to save that woman from being on the transplant list any longer."  
  French was an elementary education major. She graduated from Leeton High School in 2017. She was a full time substitute teacher at Leeton School, and she also loved to coach their cheerleading team and color guard. 
  "Whitney was very loved by all," her father, Gary French, said.
  French loved her two sisters, Allison and Heather. 
  "When Whitney would come home, she would tell Heather 'hey best friend!'" Pam French, her mother, said. "Then they would go out and hang out together. The three of them would get goofy and silly together. They would have the best time together."
  Whitney French was big on family and friend traditions. One in particular was during Christmas with her friends. Each Christmas, French and her friends would get gifts for each other, but French insisted that the gifts had to be homemade. French loved making crafts, knitting, quilting and enjoyed photography.   
  "Her friends would be jealous because Whitney was the queen of crafts compared to them," Gary French said.
  Senior radiology technology major, Courtney Campbell has known Whitney since they were babies. They attended swim lessons, cheer and dance and went to school together. Campbell's favorite memories of Whitney are the small things. When they were younger, they did carpools together, braided each other's hair during class, had sleepovers, did extracurricular activities, went prom dress shopping and had dinners with their friends. 
  "Whitney had an outgoing and bubbly personality," Campbell said. "She always had a smile on her face. She was kind, caring, and hard-working. No matter how many jobs or activities she was committed to, it always seemed like she was taking on something new."  
  In life, Whitney was able to create great memories with friends and family. Although she has passed, she will continue to be remembered.