Warrensburg Flys by Rivals in Season Opener
Warrensburg High School's baseball team bested local rivals Smith-Cotton High School 15-3 in five innings to start their season off with a win. Warrensburg and Smith-Cotton have been rivals for decades and no love was lost in yet another memorable encounter.
The seasonal Silver Tiger game was yet another showdown between the twin Tigers of Warrensburg and Sedalia. This year's rivalry has had 13 matchups across all sports and has already seen many memorable moments, from a hard fought men's soccer game which went to penalties, to a heart warming competition to raise the most money for charity before the yearly men's basketball game.  
So far, Warrensburg has won the majority of the games with seven, while Smith-Cotton has won three, with the remaining two results being unknown. 
"In every sport, the rivalry with Smith-Cotton is really fun," said Chris Coombs, Head Coach for Warrensburg High School boy's baseball. "It's a big deal for both communities." 
These communities were clearly on display at a game which despite the cold weather, still managed to attract students and non-students alike. Of particular note was the appearance of the Warrensburg High School men's tennis team which came to the game after finishing practice. A rarity in previous years due to distance between practice locations before the new sports complex was built, this year has seen teams attend each other's games in increasing frequency both through formal initiatives from the administration and student-led choices to go to games.
Despite the history of the rivalry between the two schools, Coombs spoke proudly about the friendly nature of the rivalry as well. "You talk tough and you say stuff but really, you have friends in that town too," Coombs said. "They're good folks just like we have good folks here. We love our games with Smith-Cotton. I know Coach Zimmerman really well. And so it is a fun and friendly rivalry."
This friendly element did not however factor into Coomb's or Warrensburg's game plan. After seeing Smith-Cotton go three and out in the top of the first, Warrensburg took the lead in the bottom of the first with Sam Slobaszewski scoring off a ground out by junior second baseman, Josh Thomas. Warrensburg would go on to score two more runs that inning. 
The second proved to be more of the same as Smith-Cotton started to rotate pitchers. In the third the visitors for Sedalia would finally challenge Warrensburg as they managed to score three against the home team. From there on out Warrensburg would dominate the game ultimately mercy-ruling Smith-Cotton after scoring eight in the fourth and shutting them out in the top of the fifth. 
Junior catcher Aiden McCracken and sophomore center fielder Sam Slobaszewski lead Warrensburg in runs with three each while starting pitcher senior Gauge Claunch threw six strikeouts over three innings in his first start for the win.
Following the game I managed to speak to senior right fielder and University of Central Missouri dual credit student, William Finnane. He had this to say on the game, "I think it's a step in the right direction but now we really need to focus on conference and districts." 
Coombs also stressed the importance of these stating that, "Every year, our number one priority is to win our district. Every year, our number two goal is to win our district."
Leave a Comment
About the Contributors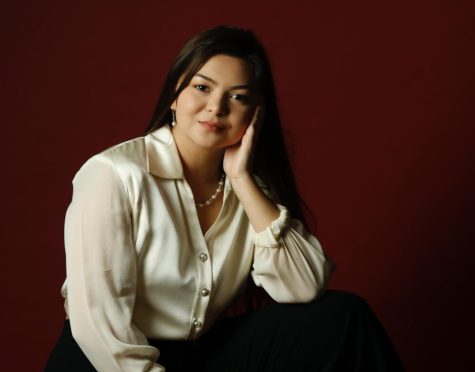 Rachel Becker, Editor in Chief
Rachel Becker is a Graduate Assistant and Master's student within the communication department at the University of Central Missouri. As Editor-in-Chief...