Jenny Senior Spotlight: Audrey Fisher
  Audrey Fisher is an award-winning volleyball player who succeeds on the court and in the classroom. She said she was disappointed when the season moved to next spring, but she saw it coming because of other cancellations from the conference. With the season postponed, Fisher said she feels like she gets to experience being a college student for the first time. Fisher can now relax and focus on her future. She is a design and drafting major and was planning to graduate this spring, but instead, she will Red-Shirt and come back next fall. Fisher has won many awards during her career, including AVCA All-American Honorable Mention for two years, AVCA All-Region First team, AVCA All-Region Honorable Mention, All-MIAA First team for two years, and she earned MIAA Player of the Week twice. 
  Fisher has set multiple records for the Jennies. She set a new career-best hitting of 12 solo blocks, led the Jennies and the MIAA hitting a career-high .359 and placed third in the MIAA in hitting percentage during her sophomore year. Fisher also had more than 300 kills for three years in a row. 
  Her favorite moment of her career was during 2019, when the team overcame a battle they were having all season. The semi final game against Washburn defined the team because the victory was so big for them. It was an emotional game because they previously lost to Washburn twice during that season.
  Head volleyball coach Flip Piontek said Fisher's work ethic is second to none and her commitment level is fantastic.
  "Her determination is very internalized, but she drags them by the power of her personality," Piontek said. "She leads them by example." 
 Teammates Alley Offerdahl and Anna Sykes have known Fisher for years, and they both said Fisher pushes them to be their best.
  Offerdahl said, "She is very competitive and drives to play her best and be the best player, teammate that she can be."
  In her free time, Audrey likes to go with her family to Sugar Valley Lake in Mound City, Kansas, read and spend time with her roommate.
After graduation, she wants to get a job in the design and drafting field in her first year out. She has been interning for three years for Qua and is hoping to be a full-time employee.
About the Writer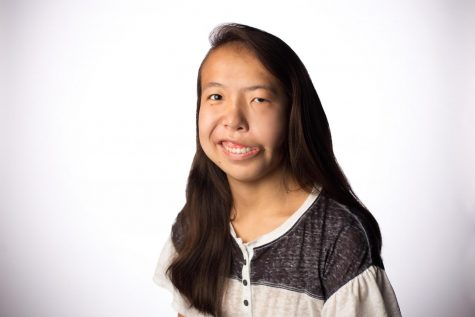 Meah Copeland, Sports Editor
Meah Copeland is a Sports Editor for the Muleskinner Newspaper. Her major is Digital Media Production with an emphasis in Sports Reporting and Broadcast....