Remembering South East: A student perspective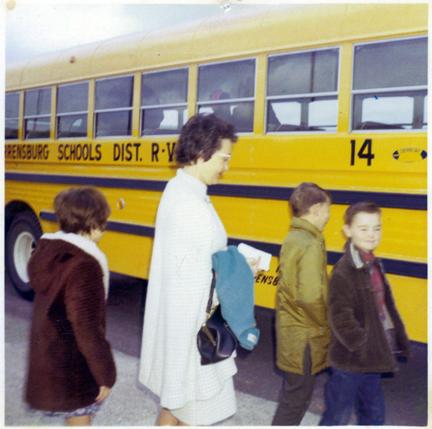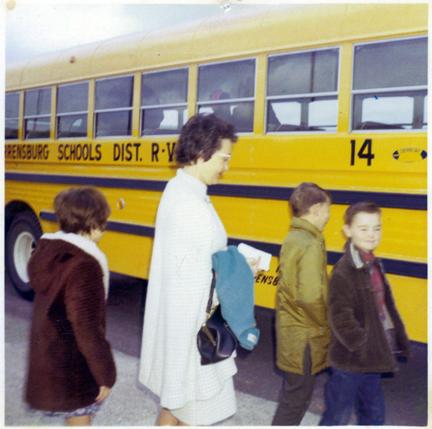 This is the first installment in a two-part series on the former elementary school.
By JASON STRICKLAND
(WARRENSBURG, Mo., digitalBURG) — Stepping into that big yellow bus, walking through those clear glass doors that are twice your height and getting a taste of home at lunch — these are a few memories that Lisa Irle has of South East Elementary School.


Irle is the curator at the Johnson County Historical Society, and the time machine in her head is in great working condition when it comes to remembering South East.
"I really loved school all the time, so I was very excited to get there," Irle said. "The first day you get there, there are these big doors. They seemed really big when you are 5, anyway. So you went into the front doors and to your left was the big gym and the cafeteria and a little stage. Then to your right were the classrooms. The principal's office was pretty much right in front of the doors."
The school will never again be what she remembers. South East had seven grade levels at one time, but became an all-kindergarten school before the Warrensburg R-VI School District closed it more than a year ago.
The University of Central Missouri purchased the nearly 60-year-old school at the end of April so it could be used as the General Services Building. The university plans to replace the current General Services Building at South and Washington streets with a mixed-use building that has apartments and retail facilities.
Irle went to South East from 1965-1972 for kindergarten through sixth grade, and one of the main differences she finds in schools today is the cafeteria food.
"We really had homemade dishes," Irle said. "I mean, cookies from scratch, turkey and dressing that they made right there. They made homemade rolls. The food was incredible.
"I have that memory of it being so good, but I went to eat with my son one Thanksgiving and I thought, 'Oh, I'm going to go for the turkey dinner.'"
It wasn't what she remembered.
Betty Marr, a former food server who works at the JCHS as well, started laughing when she heard Irle talk about going for the turkey. Irle couldn't help but laugh, too.
"I made him lunches after that," Irle said while laughing.
"Deli turkey," Marr said. "That's what it is. Deli turkey that they slice."
Remember the little stage Irle mentioned? She was on that stage as Mary in her second-grade Christmas play. She credits the quality of teaching for the success of those programs.
"I just feel so fortunate from all of these teachers that I was exposed to here," Irle said. "For some reason, I never got in with anybody that people said was a mean teacher. I always had really good and kind teachers. They were so smart. What they taught you was so broad. It was like teaching was still an art."
Irle can name each teacher she had in each grade, and can even map out where each teacher's classroom was located in the school.
Learning to get along with others in kindergarten, reading and writing in first grade, writing cursive in second grade, making butter in class, listening to The Beatles on the record player and playing Twister are some of Irle's early memories at South East. She said it gets a little fuzzier for her after second grade.
Although it is hard for her to name a favorite teacher or most influential, her music teacher stands out.
"We played this instrument called the autoharp, and I still play it to this day because of playing it in her class," Irle said.
One year, Irle was so inspired by this teacher that she wanted to play an instrument she didn't even know how to play.
"We were going to have a talent show and I said I'd be happy to play the piano," Irle said. "I went home and told my mom and she taught me how to play the piano really quickly because I'd never played the piano before. But she gave me that kind of confidence."
South East Elementary may be gone, but Irle's memories are indelible.