Former UCM running back gets new opportunity in CFL
By JACOB WOERTHER
Sports Editor
(WARRENSBURG, Mo., digitalBURG) — In July 2015, former Mules running back LaVance Taylor sent out a tweet that jump-started his journey to playing professional football.
"Hey my name is LaVance Taylor and I am currently a free agent and I wanted you to check me out," Taylor tweeted on his personal Twitter account.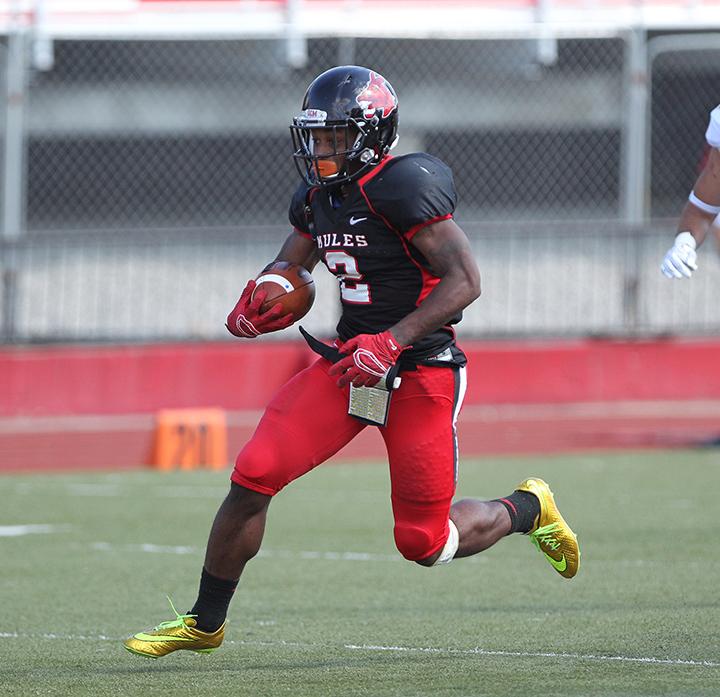 At the time, Taylor had just recently graduated from UCM and was hoping to take his football career to the next level.
During his senior year at UCM, Taylor led the MIAA in rushing and set a UCM single-season record in both rushing and all-purpose yards with 1,918 yards on the ground and 2,618 all-purpose yards. His record-breaking performance earned first team AP Little All-American.
Taylor also set two career records at the university with 6,231 all-purpose yards and three kicks returned for a touchdown.
Despite his historic career at UCM, Taylor was overlooked in the NFL draft and found that he had no avenue to continue his football career.
It was only after a disappointing draft that Taylor decided to take matters into his own hands. Taylor sent out a tweet that included his 12-minute highlight package and tagged his hometown NFL franchise, the Kansas City Chiefs.
"I figured all they could do is say no," Taylor said. "So I figured I would just give it a chance and put my name out there for somebody to see. I didn't think it would happen like it did."
A little more than 24 hours later, the Chiefs signed Taylor to a contract. Taylor immediately became a hometown celebrity.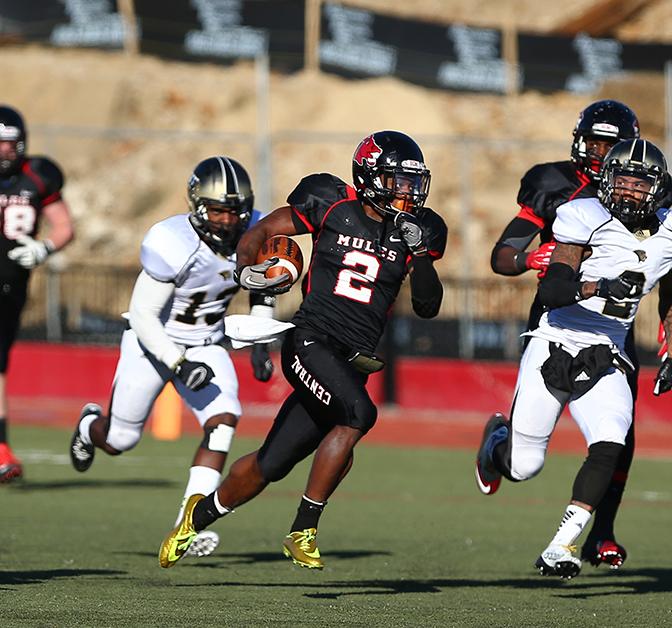 "(My family) told me there were news trucks lined up outside the house wanting interviews," Taylor laughed.
Taylor's fame and success, however, halted just as quickly as it began. Just four days after he received his contract, Taylor was released from the Chiefs.
"I trusted in my ability to play football," Taylor said. "Even though I got released from the team, I just kept grinding because I knew I could play at their level. I just had it in my heart."
Taylor allowed his determination and focus to take precedence over his disappointment and frustration. He said that being cut was a stepping-stone in his career.
"I told myself this was my dream and I was never going to give up," he said. "I kept working hard and kept grinding and another opportunity came up."
Taylor's next opportunity didn't come from his hometown team, but instead came from the NFL's Canadian counterpart, the CFL.
In April 2015, Taylor was signed to the Ottawa Redblacks practice squad. He has since spent time with the B.C. Lions and the Saskatchewan Roughriders on their respective practice squads.
Taylor signed a two-year contact with the Montreal Alouettes Jan. 10, marking the biggest contract of his career.
Although Taylor has yet to find great success in the CFL, he believes his contract with the Alouettes is his opportunity to do so. He said he is training harder than ever and has even sought out the help of someone who has experience in professional football.
Over the last six months, Taylor has been training alongside ex-NFL linebacker and former Super Bowl champion Mark Simoneau. Over his 10-year NFL career, Simoneau played for the Atlanta Falcons, Philadelphia Eagles, New Orleans Saints and the Chiefs.
Taylor stressed the importance of having a mentor with NFL experience when attempting to play at a professional level.
"When you move up, everybody gets better, so you have to get better," Taylor said. "(Simoneau) has been training me for the past six months and overall I'm getting better. He is making me a better player."
Under the guidance of Simoneau, Taylor will set out once again to make an impact in the CFL this season as he and the Alouettes kick off their preseason June 8.
Although Taylor finally has his multi-year professional contract, he hasn't forgotten about strapping on a black and red helmet and stepping onto Kennedy Field.
"My work ethic, I got that from UCM."