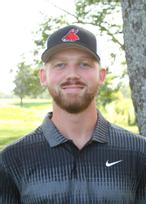 Before becoming the Sports Editor at The Muleskinner, I was lucky to already have an inside look into many of the UCM sports teams on campus.
This was due to my participation on the Mules Golf team of nearly four and a half years. Not only have I spent countless hours at Mules National Golf Club refining my own golf game; I have watched, played and befriended many of the Jennies Golf team members.
My point being, I am excited to tell you about this year's Jennies Golf Team and why this year's squad is unlike any other in program history.
Story continues below advertisement
Entering their fifth tournament of the year, The #25 ranked UCM Jennies, are building on what is, without a doubt, the best start to a season in program history. Though the Jennies program is one of the newest on campus, entering their tenth year since the start of the program, they are already one of the best in the nation.
This was solidified in their last tournament, the Midwest Intercollegiate. The tournament was hosted by UCM and played at Mules National Golf Club at Pertle Springs. This tournament wasn't just won by the Jennies, it was dominated.
The team walked away with their third straight win of the season, beating the next closest team by 25 strokes. The squad was also led by tournament individual winner and redshirt senior, Hayley Jones.
When asked about what her win and the team's third straight win meant, she said, "I think we made a statement this week to ourselves and the other teams in our region that any one of us can win on any given week."
Frankly, I can't seem to agree anymore. With a roster that has an All-Conference player in Jones, Last year's Mid-American Intercollegiate Athletic Association Freshman of the Year, Mia Rallo, 2021 MIAA Conference Champion, Claire Solovic, and 2X Missouri Women's Amateur Champion, Maya McVey.
So don't get Jennies Golf and the New York Yankees 1927 'Murder's Row'. For Head Coach Chris Port, the team has always had the ability to compete like they are this season. In his opinion, the winning formula for them has been statistic and mindset based.
"We have found that the three statistics that have helped us the most are: Greens and regulations, up and down percentage on missed greens, and putts per green in regulation," said Port. Coach Port has found in his experiences in collegiate golf, that these three statistics are key to limiting mistakes and optimizing opportunities.
Photographs submit by Brinkley Beever
At the same token, golf is 90% mental, and there is no winning unless you have the best mental game in the field. "The biggest change I have seen is their playing mentality and they are a veteran group. Everyone knows how to win and no one panics." Port said. That is one of the hardest things to figure out: how to have a winners mentality. From the first individual to the last.
With all that being said, and the winning recipe being cooked to perfection, satisfaction is something that no one on the team can relate to.
Nicole Rallo, junior, has constantly been helping the team out in every tournament. With a 73.7 stroke average, Rallo is still looking to keep the momentum going and put the pedal to the metal.
"Despite our wins being a great accomplishment, none of us are satisfied and you can see that in our preparation, mentality, and focus at practice and in tournaments," Rallo said.
I can't say it any better. If you want to witness what champions look like for yourself, I suggest you go visit Mules National Golf Course and look around the practice facilities and just watch. These girls are good.