University's new mixed-use facility opens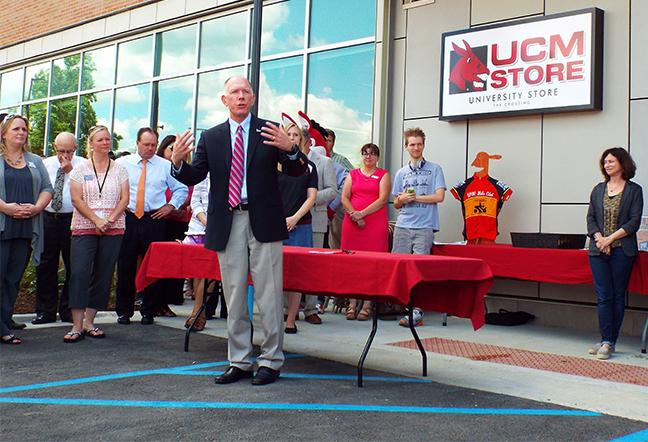 UCM President Chuck Ambrose addresses a crowd that gathered Wednesday for a ribbon-cutting ceremony for The Crossing – South at Holden.
The Warrensburg Chamber of Commerce, in conjunction with UCM, hosted the event to recognize the university's largest capital project to date.
The Crossing is the university's first mixed-use student housing and retail facility, according to a university news release. In addition to student apartments, the Crossing is outfitted with a Starbucks, SPIN! Neapolitan Pizza, a convenience store and is the new location for the University Store.
The ribbon cutting preceded the facility's grand opening, which is scheduled for noon Thursday, Aug. 20.
For more information on The Crossing – South at Holden, visit ucmo.edu/housing/reshall/Crossing.cfm.