New Club Open to All Students
 The Student Finance Association at the University of Central Missouri has created a new club for finance enthusiasts to enrich students' futures in finance and serve budding interest in cryptocurrency. The Crypto and Alternative Investment Club used to mainly be for finance students; however, the club has recently been opened to the student body for anyone interested in gaining financial literacy and investment strategies for stocks or cryptocurrencies.
  The growing popularity of cryptocurrencies, like Bitcoin, or trending topics like NFTs is difficult to ignore, and student interest is increasing. However, there is still confusion amongst many about what crypto is. Simply, cryptocurrencies are a form of digital currency that exists independent of federal government regulation. 
  The club is advised by James Cicon from the Harmon School of Business at UCM, who commented on the popularity of alternative investing.

  "Crypto became popular nearly 10 years ago, and a lot of people thought it would wane in interest, but it hasn't been doing that," Cicon said. "It has only been getting more and more popular." 
  Joshua Terrell is a master's student working on his MBA at UCM and holds a bachelor's in finance and economics. He currently acts as president of the SFA and said that the new Crypto Club will include some activities of the SFA while also focusing on teaching investment strategies to students. 
  "Investments in general are always risky — nothing's guaranteed — but we're going to try and teach people the best strategies," Terrell said. 
  The club will collaborate on potential investments while using resources like the Forbes Trading Room and the Bloomberg Terminals. The terminals are a rare, costly resource to have.  They are computers which house the software needed to understand the market and potential finance decisions, which are not typically available to students and cost close to $100,000 a year to maintain according to Mr. Cicon.
  "Bloomberg is a very important tool for large investment companies," Cicon said. "Some people call it the supercomputer of financial analysis tools." 
  Additionally, the club will provide students with the knowledge to earn their own certification in operating Bloomberg Terminals, which provides an edge on any resume.
  "I think it's going to open up a lot of opportunities to people who may not necessarily get those chances," Terrell said. "I think finance is something that anyone can learn and have a lot of fun doing, so I'm really excited about this semester."
  Julia Krause is a senior finance and economics major and the vice president of the SFA. She said that the club is perfect for anyone who wants to learn more about cryptocurrency and investment when they don't have the time for economic courses. 
   Students will practice their skills through paperless-trading so that students are protected from risk as they build financial experience. While students do not trade with real money and often cannot afford investing, Krause said that students can use the skills learned in the club for future investing. Krause also said that one student in the SFA used the education they gained about cryptocurrency investment to buy their first home. 
  Krause said that she notices beginners will invest in popular stocks or into only one economic sector. 
  "You should diversify everything and that's the basic stuff that you learn," Krause said. "That's a big comparison you can see from people who have and haven't actually had experience." 
  Terrell also said that becoming Bloomberg certified is useful in any industry. 
  "Being certified is a huge deal, no matter what you're going on into," Terrell said. He encourages any student to learn basic financial concepts to benefit their resume and personal enrichment.
Leave a Comment
About the Contributors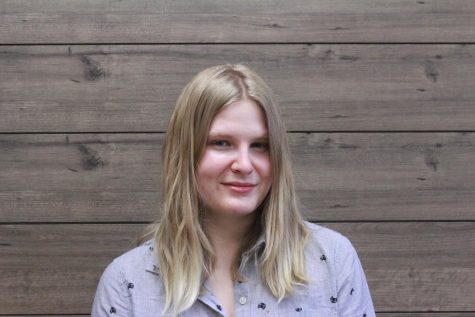 Rowena Rambeau, Reporter
Rowena is a senior communication major working on investigative journalism at the Muleskinner. They are aspiring to be a journalist after graduation.