Yogurt shop hosts grand opening celebration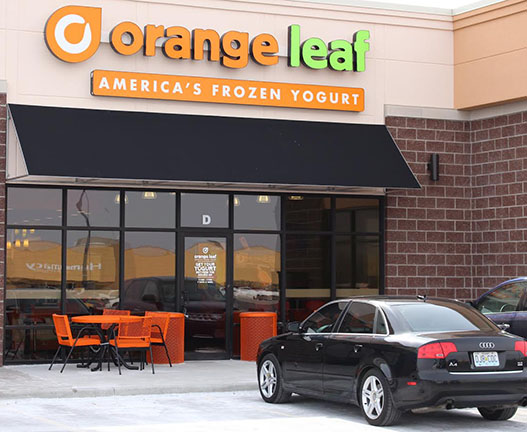 By JOSEPH STANTON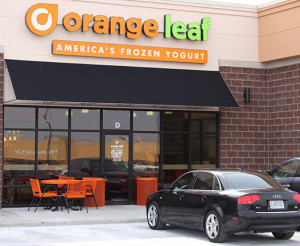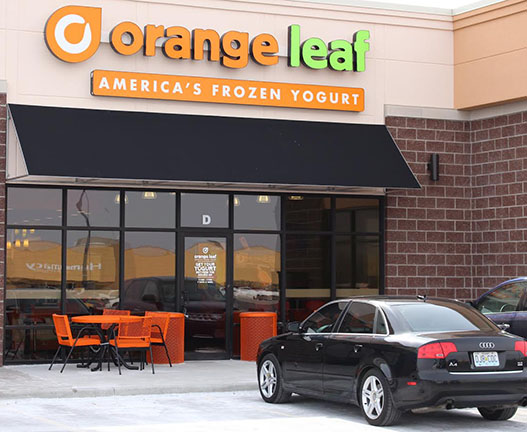 (WARRENSBURG, Mo., digitalBURG) — The owners of a new frozen yogurt store plan to celebrate with a grand opening Saturday in the strip center across from Wal-Mart in Warrensburg.
The event is scheduled for noon to 11 p.m.
Jillian Samson, Warrensburg Orange Leaf employee, said the grand opening will feature a live disc jockey, a comedy magician, face painting, balloon animals and more. Samson said prizes will be given away every 15 minutes to customers and there will be a raffle for Maroon 5 and Fleetwood Mac concert tickets. She said sales from the raffle tickets will help raise money for Twister Sports, a sports education and training gym in town.
Brooklyn Wagner, Warrensburg Orange Leaf general manager, said the owners chose the strip center across from Wal-Mart because there is a lot of foot traffic and the location is easily accessible from the highway.
She said the store has four owners who are all active in the military. Wagner said the owners wanted to help expand and add variety to Warrensburg. She said Orange Leaf wants to become more active in the community and possibly do more fundraisers to help local organizations.
Samson said she decided to get a job at the new Orange Leaf because it is her favorite place to get frozen yogurt during her visits to Branson and Lee's Summit, Missouri. She said she had to be a part of it when she heard there was a new Orange Leaf opening.
"Orange leaf is really a great mix of fun," she said. "I think that customers will feel relaxed at Orange leaf."
Anastasia Wohletz, Lee's Summit Orange Leaf employee, said some of the Warrensburg employees went to Lee's Summit for training to prepare for the grand opening. She said everyone she met was nice and excited to open the new franchise.
"Business at the new Orange Leaf will be very crazy when they open," Wohletz said. "Summer is our busiest time of the year so they are sure to get lots of business."
She said not many people know about the military discount that Orange Leaf offers. Wohletz said the discount can vary from location to location but the standard is 10 percent.
Andrew Snethen, UCM student, said he has never been to Orange Leaf but he is interested in trying them out. He said he is a fan of frozen yogurt because it is a healthy alternative to ice cream.
"It will be nice to have alternatives to some of the other restaurants that serve frozen desserts," Snethen said. "New places are always welcome since Warrensburg lacks a large variety than what you might find in other areas."
Alexis Hoffman and Mikaela Mathews, UCM students, said they are excited to attend the grand opening and have frozen yogurt. Hoffman said Orange Leaf has a wide variety of flavors and toppings such as banana blueberry with gummy worms.
"I've only had frozen yogurt once," Mathews said. "I'm excited to try some more, finally."
Both of them said they expect the grand opening to be packed full of people so they are planning to get there early.