Arrests made in relation to infant remains found in cave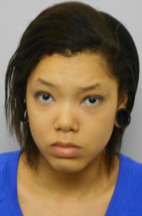 by Andy Lyons
Managing Editor
Editor's note: This story has been updated with court records filed Friday evening.
Two Warrensburg residents were arrested and charged Friday in relation to the discovery of an infant's body that was found in a research cave at Pertle Springs.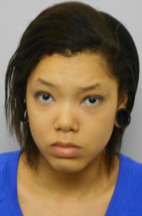 Latasha Wilson, 19, was charged with abandonment of a corpse, a class D felony, and Zackary Carter, 20, was charged with tampering with physical evidence, a class D felony, according to a news release from UCM Public Safety and the Warrensburg Police Department.
Wilson said she gave birth to a baby boy in January, according to the probable cause statement. Sometime after the delivery Wilson discovered that the baby was deceased. She said she and Carter took the baby to a cave at Pertle Springs Park "to dispose of the baby inside of the cave," according to court records.
They left the body at the location and Carter later returned to the cave and burned the body to try and destroy evidence, according to court records.
Authorities are awaiting the results of an autopsy and continue to investigate to determine if additional charges will be filed. A news release from the university Thursday reported an autopsy report revealed the infant was Caucasian.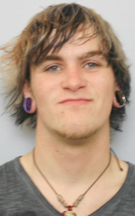 According to Friday's news release, police credit the community's cooperation in making the arrests, and the partnership of UCM Police, Warrensburg Police and the Johnson County prosecuting attorney.
Two University of Central Missouri students were using the cave on Feb. 17 to study how snakes react to temperature changes while wintering in a cave. One of the students said she filed a police report after discovering the lock on the cave had been broken off and found what she assumed was burned trash inside.
She returned to the cave Tuesday and noticed a foul smell in the cave, which is when they discovered the infant's body among the trash.
Wilson has been released from the Johnson County Jail on a $3,500 bond with the condition she has no contact with Carter. Carter is still being held at the jail on $4,000 bond, which includes a $500 bond for a previous failure to appear in court charge.
Wilson is scheduled to be arraigned at 1:30 p.m. March 19 at the Johnson County Justice Center. As of Monday afternoon, no hearings have been scheduled for Carter.
Anyone who has additional information pertaining to this case can contact the Warrensburg Police Department Detective Division at 660-747-9133.