Dr. Robert C. Jones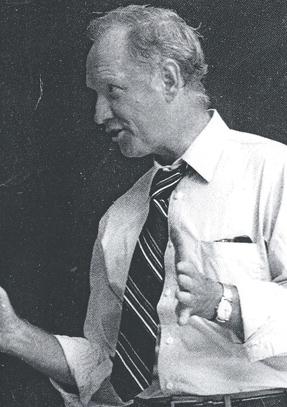 Dr. Robert C. Jones, 81, died at his home in Warrensburg, Mo., on June 17.
A private memorial will be planned in the future.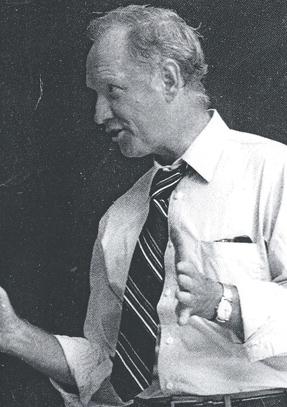 He was born July 20, 1931, in Troup, Texas, the son of Paul David and Frances Hixon Jones. He married Nancy Dale Torrance on June 6, 1953, at the University Methodist Church in Austin, Texas.  The couple had four children, Susannah Louise, of St. Louis, Mo.; Christopher Michael and Amy Robin, of Santa Fe, N.M.; and Elizabeth Ann, of Chester County, Pa. Their son, Chris, died Aug. 15, 2012.  He is also survived by his brother, Paul Dale Jones, of Austin, Texas, and four grandchildren, Brent E. Jones and Ben R. Jones, of Baltimore, Md.; Michael R. Hanley, of Chester County, Pa.; and Abagael Weberjones, of Santa Fe, N.M.
Jones graduated from Longview, Texas, high school and finished a two-year course at Kilgore Junior College. He then went to The University of Texas at Austin, where he received a Bachelor of Journalism degree, a Master of Journalism degree, and, in 1957, a Doctor of Philosophy degree in English.
While in graduate journalism school, Jones edited the university humor magazine, The Texas Ranger. As a doctoral candidate, he edited the satirical Grub Street Anthologie of Literarie Ballades.
In the fall of 1957, he became an associate professor of English at the University of Colorado at Boulder, where he was a contributing editor of Abstracts of English Studies. After a year, he went to William Jewell College in Liberty, Mo., for three years.
Dr. Jones joined the faculty of Central Missouri State College in the fall of 1961, rose to full professor of English and retired in the spring of 1991.
While at CMSC, Jones focused on teaching modern literature and creative writing, published student writing and sponsored the English Club and  the English honorary Sigma Tau Delta, advising the fine arts magazine Cemost. He initiated a system of contract grading and individual student tutorials. Among his publications was "Generative English Handbook," with Dr. Herb Eschliman and Dr. Tommy Burkett, and "Police English," with Dr. Patrick Smith, of School of the Ozarks. He wrote the libretto for the mixed-media opera "Ismene," with music by Dr. Donald Bohlen and design by Richard Monson. He wrote texts for music written by Charles Theis and Walter Halen. In 1970, as chair of the Committee on Centennial Publications, he produced the centennial history of Central Missouri State College, "100 Years."  In the late 1960s, Dr. Jones initiated the Sight/Sound Fine Arts Festival on campus, and for several years directed the university films program. He enjoyed participating in plays presented on the campus by English faculty.
In the 1970s, Jones was nominated by the Danforth Foundation of St. Louis to be a Danforth representative on the Warrensburg campus, and as such he received grants from the foundation for various creative activities on campus and for yearly weekend-long retreats where students and other faculty members spent time in the country discussing a chosen topic among themselves and with well-known guests.
For several years, Jones was a member of the Poetry Committee of the Jewish Community Center in Kansas City, where he helped sponsor and choose readings by locally and nationally known poets.
Among his honors at CMSU, Dr. Jones received the Faculty Distinguished Lecture  Award, the Kansas City Star Poetry Award, the CMSU college of Arts and Sciences Distinguished Faculty Award, and in 1989 the Byler Distinguished Faculty Award. In 1986, he delivered the Greer-Oppenheimer lecture, describing his experiences in  Romania and comparing Romania academics with those in the United States.  In 2003, he received a Missouri Arts Award from the Missouri Arts Council.
In the school year of 1980-81, Jones participated in the Training Teachers of Teachers program in Lincoln, focusing on teaching  English language and creative writing skills for students of education. The next year he coordinated a Title III program called Tapes and Techniques, using songs and taped programs to focus on content areas and techniques of teaching and learning for teachers and students of junior high level.
With other Missouri poets and teachers, he for many years gave workshops and presentations at public schools and colleges across the state, and colleagues David Anstaett, of Baptiste Junior High School; Maryfrances Wagner, of Raytown High School; Helyn Strickland, songwriter and performer; and David Baker, performer and poet, joined Jones to give programs at community organizations including the Writers' Place in Kansas City and the Renaissance Festival. He was an active member of The Writers Place, organizer of The Missouri Association for Teachers of English, participated in television documentaries for Friends of Literature, Poets Corner, Writers on Writing, and The American Poetry Series, sponsored by UMKC. He founded the Warrensburg Writers Circle. In 2011, he edited the novel "Tourniquet," by Warrensburg artist and writer Richard Monson. In the same year, he had a singing role in Anne Mallinson's Civil War drama "Murder in the Courthouse," in the historical original Johnson County courthouse in Warrensburg.
In 1982, Jones was awarded a Fulbright Lectureship at the University of Timisoara in Timisoara, Romania, and in 1986 he was Visiting Fulbright Lecturer at Aristotle University, Thessaloniki, Greece.  In the fall of 1984, he was director of the first Missouri London Program, organized by a consortium of Missouri colleges to teach Missouri students on a campus in London, England.  In connection with that endeavor, he joined with Richard A. Luehrman, professor of art, to produce "The London Sketchbook, a Diary of Places and Things from 1984 and 1986."  In 1990, Jones was an exchange professor at Budapest University of Economic Sciences in Budapest, Hungary.
In 1997, Jones was a founding editor of the not-for-profit Mid-America Press.  A major output of MAP was the Mid-America Poetry Review, published three times a year, and books by local poets and writers Brian  Daldorph, Greg Field, Cecile M. Franking, Elizabeth Jones Hanley, Ronald W. McReynolds, Judith T. Roberts, Maryfrances Wagner, Jeanie and Thomas Zvi Wilson, Bill Bauer, Victoria Anderson, Ardyth Bradley, Serina Allison Hearn, William Ford, Jo Kurtz, Deborah Mann, John Mark Eberhart, Rose Smith, Dan Stryk, C. Allison and S. Starr, Sharon Hanson and Charles Guenther.
Jones's own publications include "Within This Center," "The Flower Growers," "The Van Gogh Poems and Other Plain Songs," "Like a Kind of Flower Growing," "Dances for the Voice," and "Tellemann in Missouri."  His poetry has been published in The Sewanee Review, The Christian Science Monitor, the American Scholar, Sisters Today, The Horn Book, Cicada, and Pleiades, as well as area newspapers.
Arrangements made under the direction of Sweeney-Phillips & Holdren Funeral Home in Warrensburg.