NCAA-II Tourney bound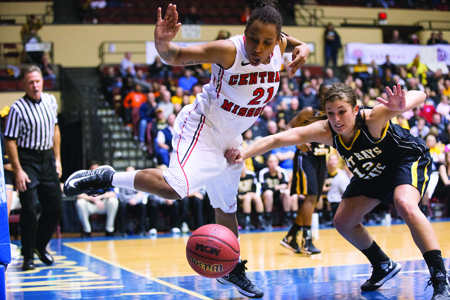 Story by Jason Strickland, Sports Editor—
The No. 2 seed Jennies basketball team (24-5) will make its 18th appearance in the NCAA-II Tournament Friday against the 7-seed Southwestern Oklahoma State (23-6).
The No. 4 seed Mules basketball team (22-7) will make its 21st tournament appearance when they take on the No. 5 seed Harding Bison (21-9) Saturday.
Jennies
It will be the second time the Jens and Bulldogs have met. The first was an 82-65 win for the Jens in 1987.
The Jens are coming off a loss in the MIAA Tournament final to Emporia State (21-8), who is an 8-seed in the tournament.
Head coach Dave Slifer said the team just got fatigued.
"Unfortunately on Sunday we didn't have a whole lot of energy left," he said. "We were done. We were beat down and we were not able to get over the hump with Emporia."
A win may have given the Jens the top seed in the Central Region, but Washburn (23-5) was selected as the 1-seed and host of the regional.
Unlike the conference tournament, there will be a break between the semifinal and final. Slifer said he thinks he will still have to rotate several players in, but likes the day off.
"I think we are going to have to make sure we go deep enough that we can play the three games in four days," he said. "I do like its set up. Just having that rest is going to be fantastic."
Even though the Jens have not played Southwestern Oklahoma recently, they have gone against its type of offense – the dribble-drive motion.
"Fortunately we've had about three teams in our league run dribble-drive motion, so we've had some experience this year," he said. "And we've been pretty successful against them."
Those teams are Missouri Western, Emporia State and Pittsburg State. The Jens are a combined 4-1 against them this season.
"If they take contested one dribble jumpers, we'll take that all day long," he said.
The game is Friday at 2 p.m. in Topeka, Kan. The winner will play the winner of the 3/6 game between Concordia-St. Paul (23-6) and Augustana (24-6) Saturday at 6 p.m. The regional championship game is Monday at 8 p.m.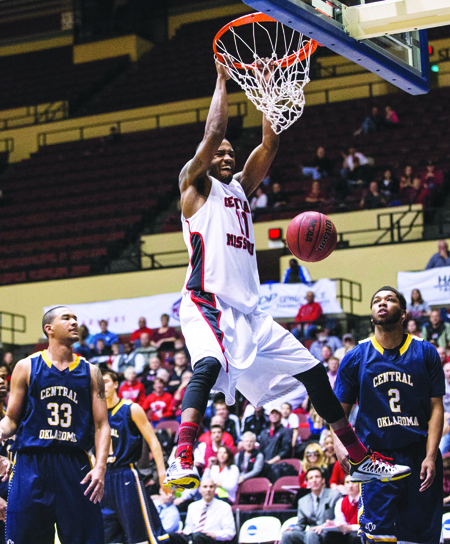 Mules
The Mules will face Harding for the first time in school history. They are coming off a win over Northwest Missouri State  (21-10) Sunday to claim their sixth MIAA Tournament Championship.
These teams have two common opponents in Northeastern State (19-8) and Northwest. The Bison went 2-0 against them, while the Mules went 3-0.
Even though these teams have not played each other, head coach Kim Anderson said each team will become familiar with each other because of the availability of game film.
He said the key to getting an advantage will be creating offense from defense.
"If we are going to continue on in this tournament, I think that's what we will have to do," he said.
The Mules got a combined 71 points off 48 turnovers in the MIAA Tournament, while their opponents got 35 points off 28 Mules turnovers.
Anderson also said he is confident in this team because they have responded well to adversity all season.
"I think every time we got a little bit casual and cocky, I think we got hit in the mouth and then we rebounded," he said. "We answered the bell. That's a sign of a good team."
The game is Saturday at 8:30 p.m. in Mankato, Minn. The winner will play the winner of the 1/8 game between Minnesota State-Mankato (26-4) and Arkansas Tech (18-11) Sunday at 7:30 p.m.
The regional championship game is Tuesday at 7 p.m.