Chinese International Students Flee Ukraine
    Whether it is armed conflict or war, it is innocent people who suffer serious psychological and physical harm. In a state of war, survival has become a luxury. Peace is the foundation of normal life for people. Chinese students in Ukraine have a deep understanding of this point of view.
  Heyu Wen is a student of Russian literature at Odessa State University. In 2019, he went to Odessa, a city in southern Ukraine, and started his studies. Odessa is the fourth largest city in Ukraine and a natural ice-free port on the northern shore of the Black Sea. 
  Wen encountered personal safety risks and shortages of living supplies in Ukraine.
  "Because I only heard about the war in the news and books in China before, I was very scared when I was actually in a war," Wen said. "I didn't know if there would be a sudden artillery attack."
  According to Wen, Chinese diplomatic staff in Ukraine did their best to protect students.
  "The embassy staff were very calm and efficient in handling emergencies," Wen said. "They counted the people, then evacuated them in an orderly manner and arranged accommodation for everyone."
  Wen said that students communicated through WeChat groups. He took the official vehicle of the Chinese embassy from Ukraine to Moldova to Romania, and finally took the Air China government flight back to China. Wen said the trip took ten hours.
  "Our leader, Han Wu, is a very responsible leader," Wen said. "From Romania to the time I successfully boarded the Chinese government flight, he's been busy dealing with issues."
  Wen said his most memorable moment was passing through Romanian customs. The local temperature was so low that he couldn't even feel his fingers and toes, and the efficiency of customs officials was very slow. Customs requires only ten people in each batch to undergo security checks in turn. Under the advocacy of Chinese diplomatic staff, a female-first group was established.
  Wen wasn't the only student who had a unique, unforgettable experience. Yuxin Wang's experience was also hard to forget.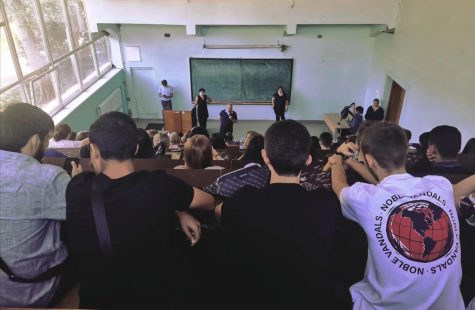 Yuxin Wang is an economics student from Odessa State University. He said that his experience was the first time he encountered an armed conflict at close range, and he was very frightened. Wang said he believes it is the citizens who are hurt the most because they have done nothing wrong.
  "Before the Chinese government organized the evacuation, I could hear gunshots and explosions every day at home, and I could see troops patrolling," Wang said. "Our notifications from the Chinese embassy in Ukraine mainly come from the official WeChat account. Chinese in Ukraine have also created a personal WeChat group to communicate."
  "The staff of the Chinese embassy in Ukraine first counted the number of evacuees and told us that we need to remain calm and not nervous when we encounter difficulties," Wang said. "They've also been working to coordinate evacuation flights to make sure everyone can return to China safely."
  "When I was on the flight back to China, I was very excited, but I also felt insecure," Wang said. "I was excited because I could see my family, and I was worried because I was afraid that I would not be able to continue taking courses and would not be able to get a degree."
  Wang said he was lucky to be back in China on the first flight organized by the Chinese government to evacuate citizens. The first plane took off from Romania on March 4 and arrived at Hangzhou Xiaoshan International Airport in China on March 5 local time. Although Wang encountered many difficulties in the process of evacuation, he returned to his country safely. Due to the impact of the COVID-19 pandemic, he had to undergo medical observation after returning to China. Wang said he hopes to help his city and community as a volunteer after meeting the quarantine policy.
  Jason Li, also from Odessa State University, majored in economics. He went to Ukraine in 2018. He has more living experience in Ukraine than the other two students.
  "In the state of war, some supermarkets are open, and police still maintain social order," Li said. "The main insecurity comes from the sudden bombing. It is unforgettable that when the Chinese government organizes the evacuation, the senior students will give priority to the students in the lower grades for the first evacuation flight. Senior students and Chinese doing business in Ukraine will take subsequent evacuation flights back to China."
  Not all parts of the world are peaceful. The populace has no control over the behavior of the state, or even its own destiny during a war. No matter who is from which country, their hope is to live in a peaceful place, not a war-torn place.
Leave a Comment
About the Contributor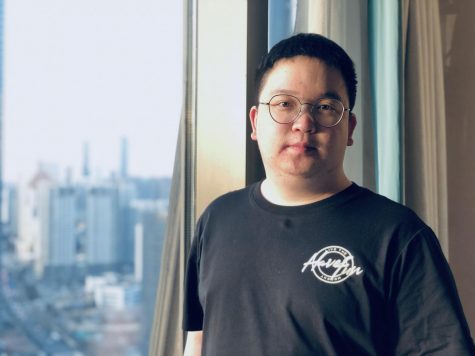 Junping Xia, Reporter
Junping Xia is a Chinese international student currently studying in Beijing, China. He started his education at the University of Central Missouri in...