Women Empower Each Other at PULSE-W  
  Positive. Understanding. Learning. Supportive. Empowerment. Women. These are the core tenets of what PULSE-W is about, and on March 26, the third annual PULSE-W Women's Summit brought together women, empowered them to live authentically and encouraged healthy growth, self love and advocacy for all women.
  University of Central Missouri Alumna, Christina Parle, returned to campus as the keynote speaker. Parle is an equity, inclusion and diversity educator and consultant with her company, Social Responsibility Speaks. She kicked off the third annual PULSE-W Empowerment Summit for women by talking about the importance of creating space for authenticity. Parle spoke about the differences between social and personal identities, intention versus impact and challenged attendees with questions about oppression, marginalization and privilege.
  "You shouldn't feel guilty for your privilege, but are you using your privilege for good?" Parle said.
   She talked about the inequities women experience, but also that to combat inequities, women must have a positive self image and lift up those around them. Being inauthentic does more harm to yourself than anyone else, and she said women must be unbothered by what people think of them. A key point from this discussion was explaining shine theory.
  "Shine theory is a practice of mutual investment with the simple premise that 'I don't shine if you don't shine,'" Parle said. "It's a term coined by Ann Friedman with Aminatou Sow to describe a commitment to collaborating with, rather than competing against, other people — especially other women."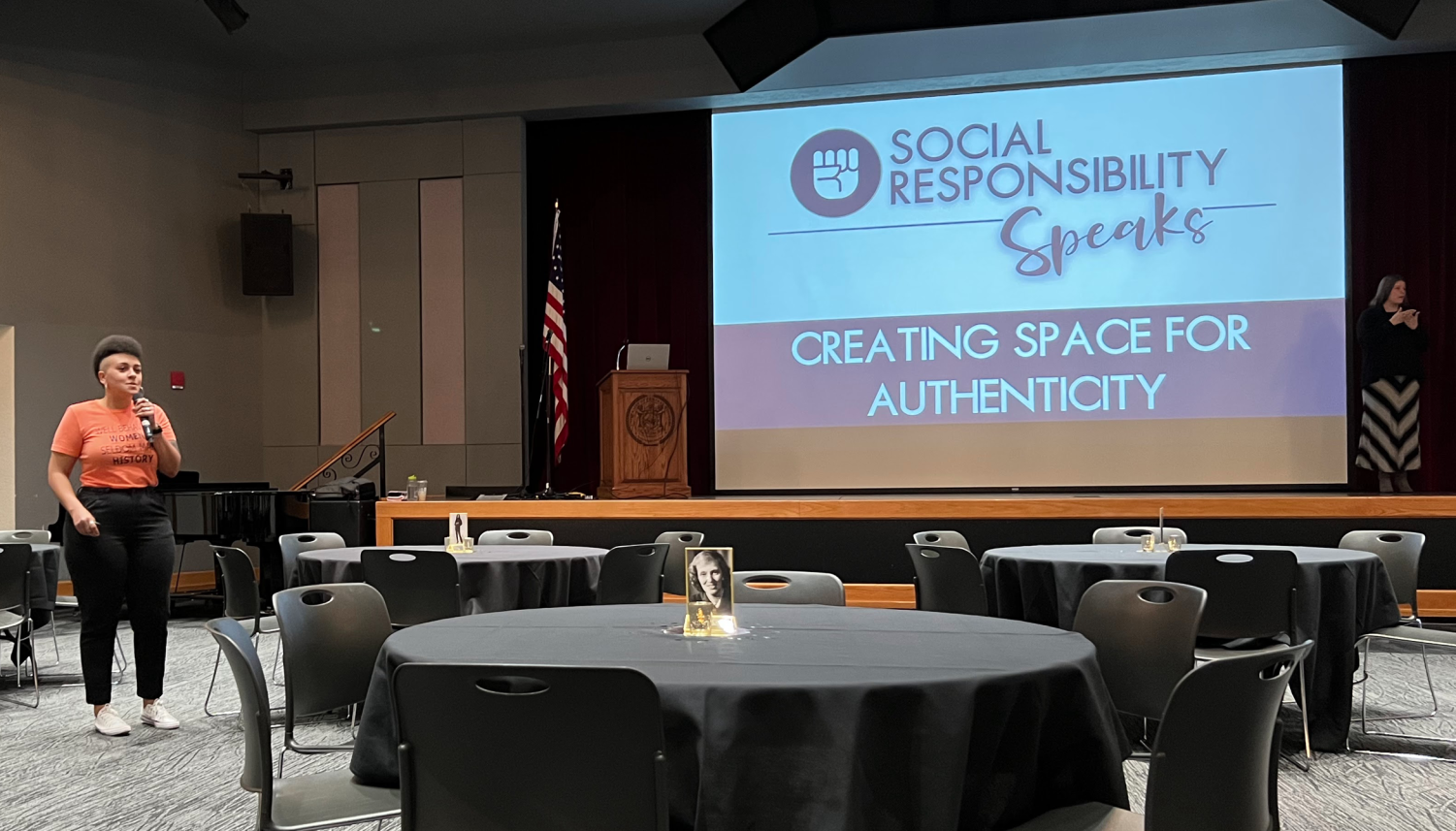 PULSE-W, as a whole, focused on teaching women to empower other women.
  "We cannot be authentic and empower others without creating equitable and inclusive spaces," Parle said.
  Organizing and creating the inclusive space that PULSE-W fostered was no small task, and a team came together to plan the event. An ambassador of The PULSE Project, Stephanie Rogers, was one ambassador for the project, who invited Parle to speak.
 "Parle has a huge following already," Rogers said. "We wanted the speakers to be familiar voices who truly embody and spread the agenda of The PULSE Project."
  Myah Duncan was also part of the planning team and a founding member for the project. She said she deliberately picked women's empowerment as the focus of the conference. 
  "The PULSE Project primarily triggers thoughts and challenges students' minds," Duncan said. "I don't think there was ever a time when it was less important to have women's rights in mind. I think that with a lot of legislation written about controlling women's bodies now, a lot of women are speaking up and are listening at the moment." 
  Duncan said the goal of PULSE-W is for women to be able to educate themselves and then educate other women.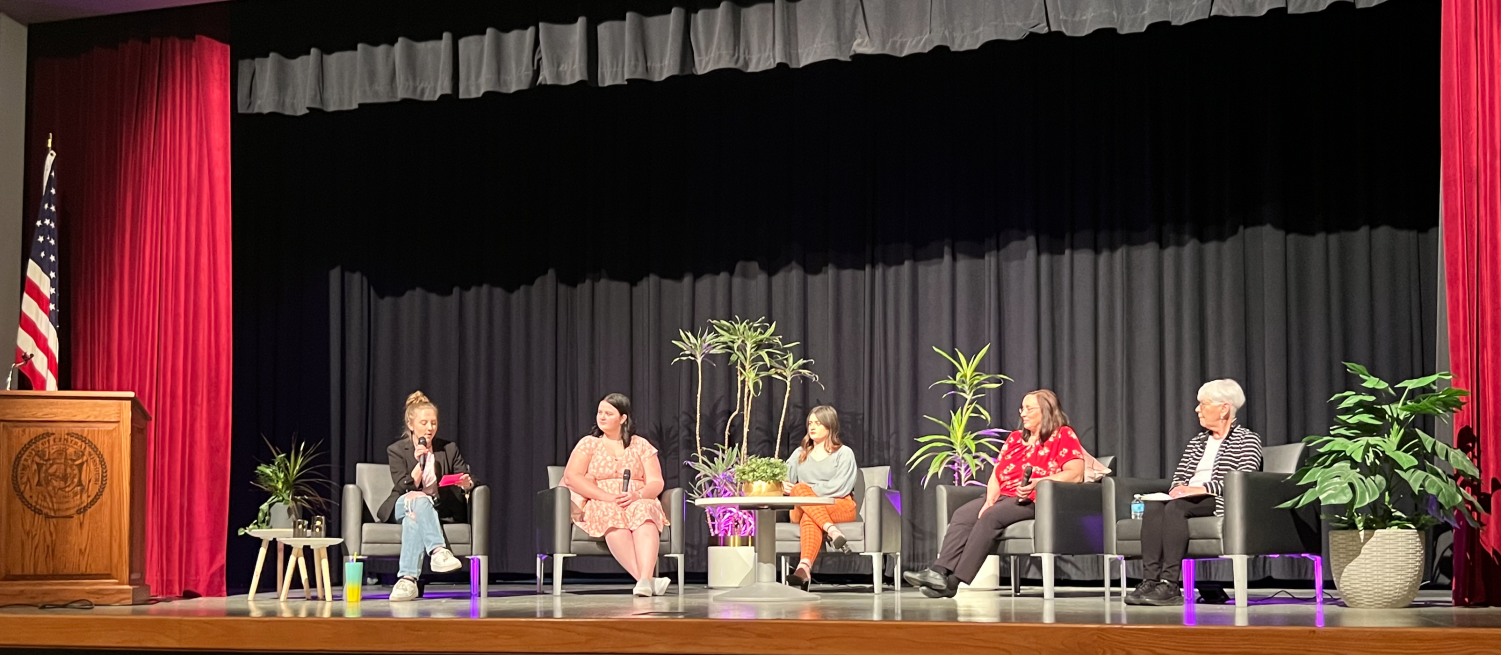 Parle started the day speaking about creating a space for authenticity, but other sessions covered topics ranging from LGBTQ+ topics, women and religion, health and wellness, body and sex positivity, healthy relationships and suicide prevention. The last session of the day featured a panel that had four generations of women discussing inequities they've experienced and how they've adapted and built agency in their lives.
  The only undergraduate student leading her own session was Brittane Curry. 
  "I was chosen by my peers so that someone can speak from the perspective of a student," Curry said. "The topics that will be discussed will benefit all genders. Body positivity is also taught for men too, not just women."   
  Curry spoke about her journey with body positivity, shared a poem and emphasized that body positivity is different from self-love.
  "Self-love is something that you can work on internally and encourage others to practice," Curry said. "I believe that talking about that was really important because it encourages me to encourage others to love themselves and to be more in tune with who they are." 
  Communication professor Nikki Freeman spoke on health and wellness. A key take-away from that session was that if someone's cup is empty, they cannot serve others. She said self-care is not selfish, it's necessary. Many women attending that session commented on the struggles they have with taking time to take care of themselves — especially as women are seen as caregivers in society. This pointed back to a comment made by Parle that rest can be a form of resistance. 
  Director of UCM's religious studies program Catherine Burris discussed how modern women have been helping each other through a variety of religions.
  "There are many, many religious people and entire groups who are working every day to empower women, change laws to be more just and to work for a more equal society," Burris said. "There are these empowering movements, but you just have to go forth and find them."
  Lydia Catalasan is a UCM student who attended the summit. She said she was excited to learn new ways to empower other women and herself. She said she particularly enjoyed Curry's body positivity session.
  "It's just nice to feel together with people who also struggle with their body image, and Brittane's poem was very good," Catalasan said. "It was reflective of her experience and being able to hear other people's stories is helpful."
  Catalasan said that the summit provided a space for women to find a voice for themselves and others who are afraid to take up space.
  PULSE-W aims to provide a platform for women's voices and show women they are not alone in their journeys. From the variety of sessions to the positive experiences and feedback, the organizers were successful in achieving that goal.