Mules Lose Home Opener
  The University of Central Missouri lost their first game of the season to Pittsburg State University on Sept. 2. Both teams came out determined to win the game but the Gorillas won in the end. The Gorillas got a head start on the scoreboard while the Mules had a hard time scoring points in the first half. 
  In the fourth quarter, the Mules started at their 25 yard-line. Senior quarterback Kyle Bradley threw a 61-yard pass to sophomore wide receiver Trevor Twehous. The Mules are at the Gorillas 14 yard-line and the next play was Bradley throwing a 14-yard pass to senior wide receiver Cameron Saunders for a touchdown. Junior kicker Chris Diddle finished the drive by kicking an extra point, making the score 35-16 with the Gorillas in the lead. 
  "We need to start out a lot harder on offense but we can't wait till the fourth quarter to start doing something," Twehous said. "We need to start out the first drive, first quarter and go from there and continue to push our tempo the best we can and get in the groove, offense groove that'll work out for us."
  Bradley finished the game throwing 20-35 for 275 yards and threw two interceptions. The Mules offense had a total of 412 yards. Redshirt senior Devante Turner rushed 16 times for 76 yards and Saunders received six passes for 91 yards. Junior linebacker Travis DeGrate had eight total tackles with two tackles for a loss of nine yards. 
  The Gorillas had a total of 483 offensive yards with sophomore quarterback Mak Sexton completing 12-24 for 251 yards. Redshirt freshman linebacker Luke Jennings had a total of 10 tackles. The Gorillas scored on five touchdowns. 
  "I feel that we did pretty well upfront with the front five, I just think that our linebackers were just going really fast and we couldn't get to the second level and get those backers blocked in, they were making plays sideline to sideline for us," sophomore center Tyler Reynolds said. 
The Mules travel to Topeka for a game against Washburn University and the following weekend will be at home against Northwest Missouri State University. 
  " I think it's a great learning opportunity. I think like you said we haven't played in so long, but just two opponents really fighting hard," tight end coach Robert Beacham said. "I think the biggest thing we can learn from this is that you never know what to expect and you never know what your opponents going to do, and you never know what it's like until you get there under the lights and play football."
Leave a Comment
About the Writer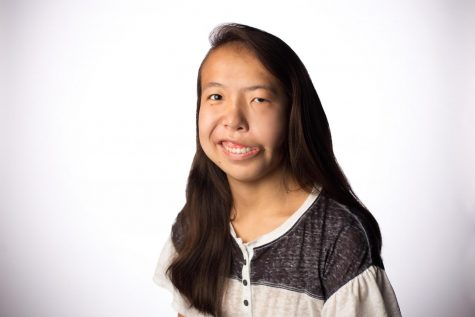 Meah Copeland, Sports Editor
Meah Copeland is a Sports Editor for the Muleskinner Newspaper. Her major is Digital Media Production with an emphasis in Sports Reporting and Broadcast....