UCM Hosts 150th Anniversary Celebration
  The University of Central Missouri paused classes on Tuesday, April 27 to celebrate Founder's Day and the university's 150th anniversary. From 11:00 a.m. to 1:30 p.m., the university hosted a campus picnic in the quadrangle. The program included guest speakers, food, drinks and an opportunity to take a picture with a live mule or Mo the Mule.
  The celebration was an opportunity to commemorate the beginning of the university. It was also a chance for the campus to gather students in large numbers. 
  Tiffany Cochran, senior director of events and alumni engagement, was one of the leading staff members who helped coordinate the event. She served on the 150th events committee, which the university brought together to plan the celebration.
  "We delegated all the duties with the people involved, and it was an extremely great team effort today," Cochran said. "We wanted to celebrate that we have been through a lot. Been through COVID and online learning."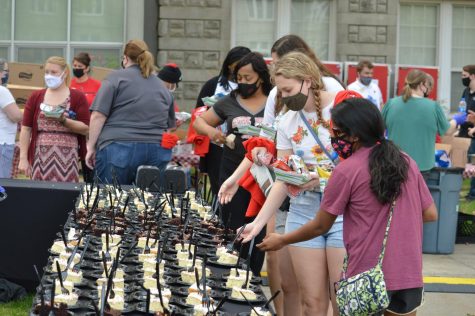 Cochran was satisfied with how a public gathering like the picnic was done safely. 
  "We are estimating around 2,000 people showed up for the event," Cochran said. "With a 2,000 person event, we were glad people were able to come out and social distance."
  Kolby Boone, a junior computer science and cybersecurity major, attended the picnic.
  "I saw the email about the event, then, later on, that morning was told about it by some people at the dining hall and decided, 'why not?'" Boone said. 
  Boone said he enjoyed the event. 
  "The experience was great. I would say my favorite thing by far was the cowbell and the firing of the cannon," Boone said.
  Sophomore criminal justice major Garrett Raynor was a part of the group from the Fighting Mules Battalion in charge of firing the cannon. Raynor said he was happy to attend a public event like the picnic. 
  "It's great to see everybody come out, especially with the COVID mitigations and everything that's been going on," Raynor said. "It's great to finally see all of us come together as a whole."
  Raynor said he has enjoyed his time at UCM so far and that he appreciates the environment at the university.
  "I love UCM. It seems like a big family atmosphere. Everybody here is one big family, and it's just a great environment, a great place to be," Raynor said. 
About the Contributors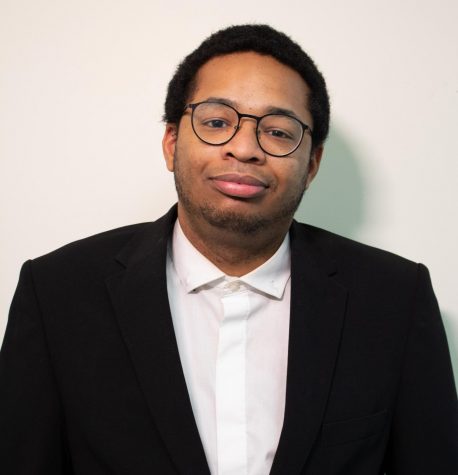 Michael Lewis, Reporter
Micheal has been reporting for the Muleskinner for one semester.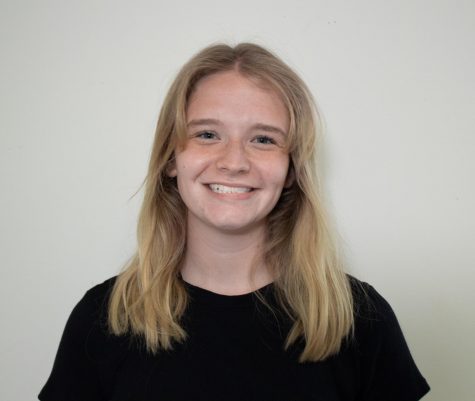 Emily Dickmeier, Photographer
Emily Dickmeier is a photographer for the Muleskinner. She is a freshman Digital Media Production student but hasn't chosen an emphasis yet. She is using...