Goodbye Muleskinner Spring 2021 Graduates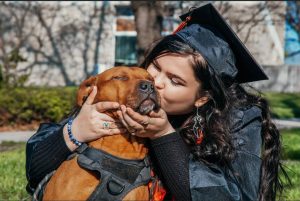 Skye Melcher: Features Editor and Distribution Coordinator
  Skye has worked for the Muleskinner since 2019. She started as a reporter, and this school year she stepped up into the position of features editor and then distribution coordinator. She is always a strong presence in the newsroom, coaching her direct reports and bringing together the Muleskinner team on distribution days.
  From sharing grazing boxes from Meyer's Market to occasionally punching Nick, Skye helps bring the Muleskinner team together. She's always available to assist others, answer questions, or pick up an extra assignment. This semester she's grown as a writer, photographer, and most significantly, a leader. As features editor, she has been coaching reporters, and as distribution coordinator, she has strategized the best ways to get the Muleskinner into the hands of UCM students, staff and faculty as well as into the Warrensburg, Sedalia and Knob Noster communities.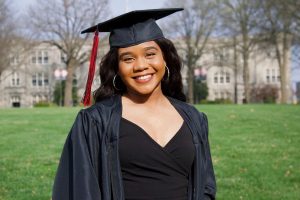 Sydney Baynham: Promotions Manager
  Sydney Baynham has been the Muleskinner promotions manager for the past year. She continuously updates our social media accounts and strategically shares Muleskinner content on all platforms. She has increased our average analytic from zero readers to over 5,000 readers a month just on the website alone. She's also increased our number of followers on all social media accounts. She greatly contributed to our application for the SNO Audience Engagement badge, which was awarded the following day, and she coordinated getting our staff trained to use Hootsuite.
  Sydney is great at offering a different perspective during Muleskinner editorial leadership meetings. She contributes jokes and a great personality. As part of promoting the newspaper, Sydney also works with the distribution team to hand out print editions. Sydney is a beautiful person inside and out. The Muleskinner team wishes you the best of luck with both your majors and hope you come back to visit.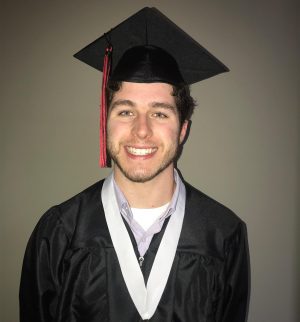 Nick Distefano: Reporter/Video Producer
  Nick joined the Muleskinner team in fall 2020 as part of the distribution team, and he's also been involved as a video producer creating video packages this semester. Nick has been an integral addition to the team. Nick's laugh is contagious, and his attitude really changes the environment in the newsroom. He learned about leading a team this semester as well as being part of a team. Nick led the team to create the We Are UCM videos at the beginning of the spring semester, and he's covered the Donation Creation, Greek Week and retrenchment. He's improved his reporting skills and his ability to tell a story.
  Nick brings his fun attitude to the newsroom and manages to make everyone laugh even on their worst day. He is the best distribution child that a newsroom can have (according to Skye), and we all hope you have a wonderful time starting graduate school.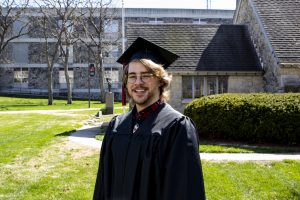 Adam Sullens: Head Illustrator
  This semester was Adam's first semester with the Muleskinner, but during his involvement, he managed to add creativity to the newspaper with his illustrations. He created our comics and added drawings to multiple stories from wrestling and ending menstruation stigma to cancel culture and retrenchment. Another amazing contribution from Adam was his creation of a new logo. Campus needs to prepare to see some fun T-shirts from the Muleskinner next semester. He was always impressively fast sending in content for both print and online articles. His illustration for the online softball and baseball update article really increased readership among the parents of UCM athletes, and he received a lot of compliments for such professional work. We're all excited to see what he continues to create after graduation, and we will all miss seeing his artwork in the newspaper.
About the Contributors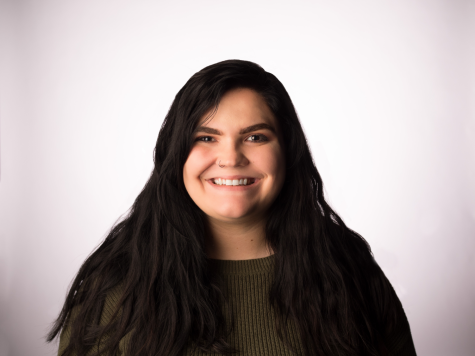 Skye Melcher, Features Editor
Skye Melcher has been working for the Muleskinner for two years. She writes, edits and distributes for the newspaper. Her background in digital media production...
Katelyn Oren, Design Chief
Katelyn Oren is the Muleskinner Design Chief. This is her first semester at the newspaper, but she's taken on the task of redesigning and rebranding. She...