UCM Homeless Project Increases Awareness
  The University of Central Missouri Center for Multiculturalism and Inclusivity hosted an overnight sleep out in front of the Elliott Student Union on April 2 as part of the #UCMHomelessProject, a week dedicated to spreading awareness of the local homeless population. 
  UCM students Dominique Hampton and Amanda Dalton coordinated multiple events throughout the week, including the sleep out, a bake sale and a documentary watch party. The events raised $579.10 in monetary donations, and students made 300 care kits. Dalton said she was inspired to do a homeless awareness week while volunteering at the Refuge on Ming homeless shelter in Warrensburg. 
  "I feel like it's an eye-opener, it's a learning experience," Dalton said. "You don't realize how much you have until you see somebody who doesn't have as much as you." 
  The week's events focused on growing awareness and understanding for the local homeless community. The biggest event of the week was the overnight sleep out.
  "It shows that we care, like we want to put ourselves in your shoes," Dalton said. "Although you do this on the daily and we're only doing this for a day, we understand."
  Another student who helped with the project was freshman finance major Christopher Armstrong. Armstrong has a background being homeless, and wanted to give back to the community.
  "It's not a good feeling," Armstrong said. "Luckily for me, I was in a shelter, so I didn't have the real real experience that it's like living out on the streets. Going through that experience made me have a different outlook on life. Definitely having a mentality to not only think about myself, but think about others and put myself in that perspective."
  Students from a variety of years and majors attended the overnight sleep out. 
  "For me, I see a lot of homeless people around Warrensburg," junior political science major Payton McQueen said. "It's good to do something like this to raise awareness and get them the help that they need."
  Students chose to raise awareness for people who are homeless because they said the group is often ignored."
  Being houseless is definitely a marginalized group of people that I feel like are often forgotten, just because of the fact that they don't have a house," senior theatre major Ally Fields said. "So, it's really important, I think, to raise awareness for that and just letting people know that those people are also, not just Americans, but people in general."
  "I think it's pretty apparent to anybody that goes to this campus that there is a problem, and it's important to bring awareness," junior marketing major Briley Wade said. "It's a shared effort with the community and with the students on campus, and we're always happy to help out the community."
About the Writer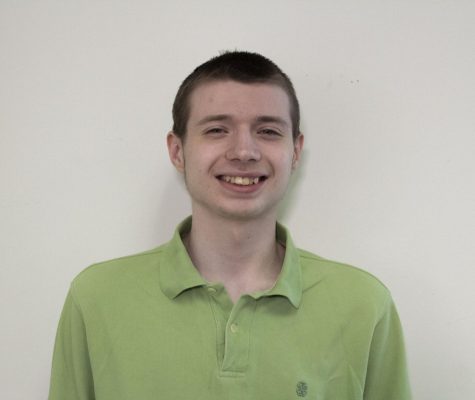 Abram Tabor, Reporter
Abram Tabor is a sophomore digital media production major with a dual emphasis in digital journalism and audio production. Abram is interested in pursuing...