Jennies Home Opener Was a Hit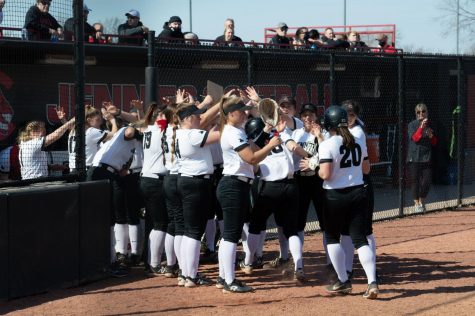 On March 7, the University of Central Missouri Jennies (6-2) had their home opener against William Jewell Cardinals (1-9). Final score for the first game was 11-3 and the second game finished at 4-0.
  The starting pitcher for the Jennies was sophomore Kyleigh Lay. Through three innings pitched, she gave up five hits and three runs out of 13 hitters faced . With two strikeouts, her pitching from the start of the game gave the Jennies time to get points on the board. In each of the first three innings the Jennies had one earned run. With an onslaught of doubles, they found themselves leading 3-1 after three. 
  "It was good to see our offense come alive today. That was lacking a bit last weekend, but our pitchers kept us in games," Head Coach Susan Anderson said. "The pitchers were phenomenal on opening weekend and same thing today, and they are still getting the job done."
  Junior starting pitcher, Aly Manhart, threw nearly twice as many pitches as her counterpart. She had a solid game up to the fourth inning. As her team tied up the game at 3-3, it was her job to hold the Jennies and give the Cardinals a chance to overtake them in the fifth. She did not make it to the fifth inning, throwing 73 pitches, in 18 at-bats she gave up 10 hits, 10 earned runs and a walk.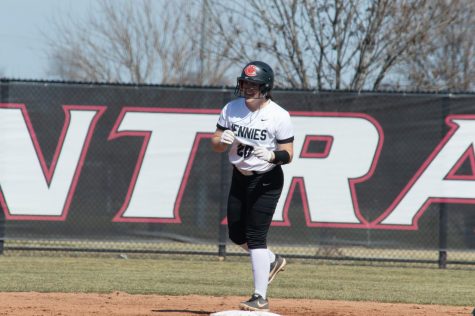 In the fourth inning, the Jennies scored eight runs. Jennies had a hitting spree consisting of consecutive hits eventually hitting back-to-back homeruns to put the game out of reach. With two outs and the Cardinals only needing one more out, the Jennies went on another rally, scoring three more points, before the inning ended. Freshman relief pitcher Paige Peterfish, came in the game throwing some heat, earning herself a strikeout and a win.
  UCM junior first baseman Mackenzie McAtee got on base with each at-bat in both games as well as a homerun. 
 "Overall, I think it was a great team win," McAtee said. "Everyone got a chance to contribute. Our offense showed up; our bats showed up really well."
  The second game told a different story. There weren't as many hits or runs scored as the first game, but the game showed control from the Jennies team as they beat the Cardinals 4-0.
  Sophomore pitcher Gentry Wishard started game two for UCM. With 100 pitches and 24 batters faced, she gave up four hits and racked up two strikeouts. 
  Visiting starting pitcher, junior Kenzie Jones, forced five walks. Also throwing 100 pitches, she got three strikeouts, nine hits and four earned runs.
  The second game ended quietly as the Cardinals had no response to the Jennies pitching staff.
  "Our pitchers have been dominating since the invitational and day to day. Props to them they have been on a roll," Junior Outfielder Ashlyn Cook, said. "[We need to] adjust to the pitcher earlier in the game and get a better jump on them. Just like last week, it took a while to figure out what the pitching would look like."
  The season is underway and the Jennies look to string together win after win. 
  "I look forward to seeing what this team can do, and seeing what everyone can do on the defensive and offensive side of the ball," McAtee said. "We are very deep with a bunch of players right now, and there's a spot for everyone."
  Although the Jennies won, Anderson said there is still more work to be done. 
  "It was just nice to see the offense come alive," Anderson said. "I would like to decrease our runners being left on base, that number being pretty high. I feel like we did a better job here today, but I just want to keep seeing us have quality at- bats with runners in scoring position."
About the Contributors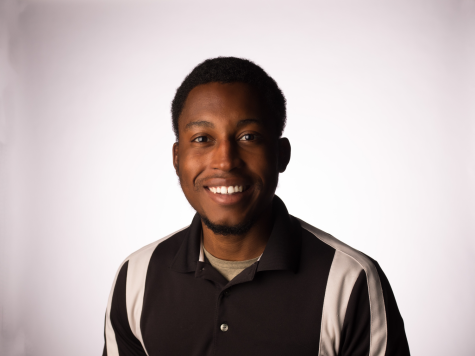 Brandon Cannon, Reporter




Brandon Cannon is a first year reporter for the UCM Muleskinner. As a senior economic student, Cannon brings a different style and technicality...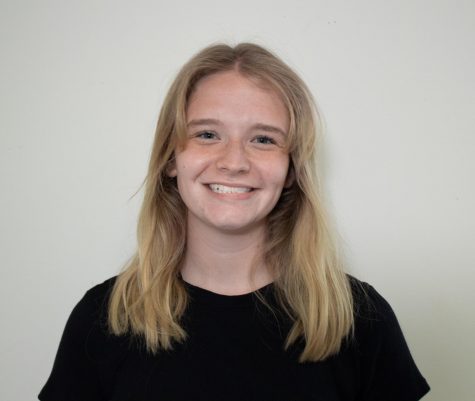 Emily Dickmeier, Photographer
Emily Dickmeier is a photographer for the Muleskinner. She is a freshman Digital Media Production student but hasn't chosen an emphasis yet. She is using...