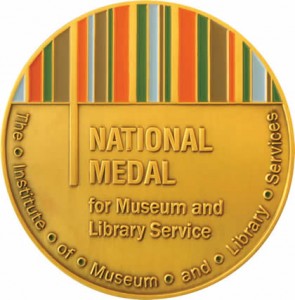 (WASHINGTON, AP) — Ten libraries and museums across the country are being honored at the White House for contributions they have made to their communities.
They will receive the 2012 National Medal for Museum and Library Service on Wednesday. The 10 honorees range from school libraries and children's museums to a park conservancy.
This year's honorees include the Pacific Science Center in Seattle, the Museum of Contemporary Art in North Miami, Fla., and the Long Island Children's Museum in Garden City, N.Y.
The list includes the Bootheel Youth Museum in Missouri, Garfield Park Conservatory in Chicago and libraries in Pleasant Hill, Calif., Fayetteville, N.C., Naturita, Colo., Sterling, Va., and Glenshaw, Pa.
Susan Hildreth, director of the Institute of Museum and Library Services, says the recipients show how libraries and museums build stronger communities.
Story continues below advertisement