Susan Marie Winger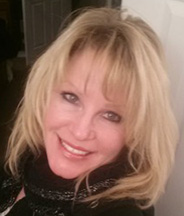 Susan Marie Winger, 52, of Knob Noster, Missouri, died unexpectedly Thursday, July 27, at her home.
A memorial service was held Monday, July 31, at Northside Christian Church in Warrensburg, Missouri, with the Rev. Sid Tiller officiating. There will be an interment at Hope Cemetery in Newell, South Dakota, at a later date.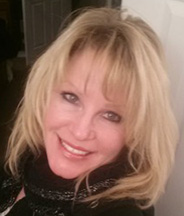 Susan was born July 9, 1965, in Rapid City, South Dakota, the daughter of Rodney and Irene Kosola Winger. She spent her formative years on a farm near Newell and she attended Rapid City Central High School. Next, Susan went to Black Hills Beauty College of Cosmetology. She was married to Phillip John Wagner on Nov. 23, 1990, in Rapid City.
In 1993, the couple moved to Whiteman Air Force Base, where Susan was a stay-at-home mom, while also cleaning on the base. She owned and operated The Final Touch cleaning company since 2008. Susan and her husband, Phillip, divorced in 2008. She enjoyed bowling and reading. She was known for always being on the lookout for quality household items people were willing to part with so she could give them to the less fortunate. She started AWANAS, a Christian-based learning and fun club at Whiteman. Susan was also an award-winning gardener, but her No. 1 priority was always her children.
Survivors include three children, Tyler James Winger of Knob Noster; Brooklynn Shay Wagner, of Warrensburg; and Chance Levi Wagner of Austin, Texas; four sisters, Lori Winger; Cindy Van De Steeg and husband, Perry, all of Rapid City; Amy Au-France of Wright, Wyoming; and Carol Zewe and husband, Brian, of Chicago, Illinois; four brothers, Billy Winger of Glendale, Arizona; Tom Winger; Mark Winger, both of Rapid City; and Danny Winger of Gilbert, Arizona; two grandchildren, Tanner James and Tessa Suzanne; and numerous nieces and nephews. She was preceded in death by her parents and grandparents.
Arrangements entrusted to Williams Funeral Chapel in Warrensburg.
Online condolences may be left at www.williamsfuneralchapel.net.