James R. Barnes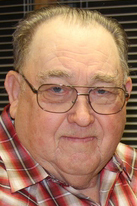 James R. Barnes, 71, of Centerview, Missouri, formerly of Leeton, died Friday, Jan. 27, in Kansas City, Kansas.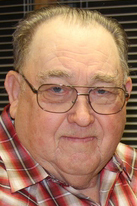 Funeral services are scheduled for 10 a.m. Saturday, Feb. 4, at Williams Funeral Chapel in Holden with Pastor Kevin Mannering of Johnson County Cowboy Church in Warrensburg officiating. Interment will follow in the Centerview, Cemetery.
Pallbearers will be Lewis Meyer, Lewis Meyer II, David Pratt, Alyc Smith, Ernest Stotts and Nick Zuvich. Honorary pallbearers will be Jim Lockard, Bud Wagoner, Gary Nations II, Dakota Sweeny, Cheyenne Sweeny and Dwight Anstine.
The family will receive friends from 6-8 p.m. Friday, Feb. 3, at the funeral home.
James was born April 20, 1945, in Warrensburg, the son of Loren O. and Bertha (Paul) Barnes. He was raised in Leeton. When he was a young man, Jim was active in 4-H and FFA. He raised cattle and placed first several times through the years. He graduated from Leeton High School. Jim was united in marriage to Linda L. Stotts on Feb. 20, 1965, in Leeton. The couple lived on a farm outside of Leeton for several years. They eventually moved to Centerview and Jim worked for Ray Swisher during this time. After three years, the couple moved to a farm near Centerview, where Jim and Linda owned and operated a large hog operation and had row crops. He had been a truck driver since he was 16 years old. Jim assisted in getting the volunteer fire department up and running in Centerview, where he eventually served as assistant deputy chief. When his daughters were in 4-H, he taught woodworking. The couple square danced for nearly 15 years. Jim loved listening to old country music, camping, fishing, boating and, especially, spending time with his family.
Survivors include his wife, Linda; two daughters, Fay A. Sweeny, of Centerview; and Melinda S. Robison, of Warrensburg; three grandchildren, Gary L. Nations II; Dakota M. Sweeny and Cheyenne R. Sweeney, all of Centerview; sister, Martha F. Harness and husband, Melvin, of Florida; and several nieces, nephews and a host of friends. He was preceded in death by his parents; sister, Bertie Young, and an infant granddaughter, Tiffany Marie Nations.

Memorial contributions are suggested to Centerview Cemetery Association in care of the funeral home.
Online condolences may be left at www.williamsfuneralchapel.net.