Gerald Matthews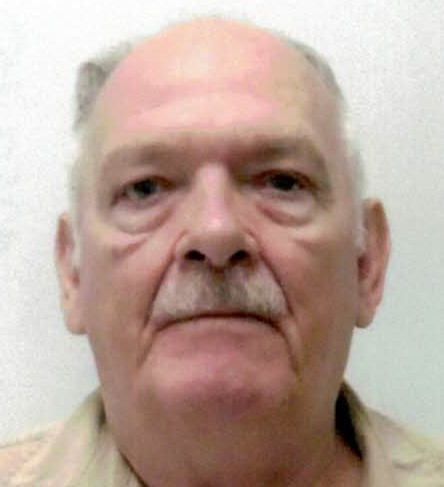 Gerald Loyd Matthews, MSGT, Ret., USAF, age 68, of Knob Noster, died Friday, Dec. 2, at his home.


Funeral services will be held at 11:30 a.m. on Wednesday, Dec. 7, at Sweeney-Phillips & Holdren Funeral Home in Warrensburg with Pastor Sid Tiller officiating. Interment will follow in the Missouri Veterans Cemetery in Higginsville with full military honors by the Whiteman AFB Color Guard and the Patriot Guard Riders. The family will receive friends from 10:30 a.m. until service time on Wednesday at the funeral home.
He was born in Vallejo, California on Nov. 19, 1948, the son of Clara Jane (Lindsey) Spencer and step-dad, Edward Spencer. On Nov. 22, 1970, he and Mary Ann Karavas were united in marriage in Cleveland, Ohio. She survives at the home.
Gerald was a 1967 graduate of El Dorado Springs, Missouri, High School. He enlisted in the US Air Force, serving in Southeast Asia during Vietnam and retired in 1989 with over 20 years of active duty service. He worked in the Knob Noster Post Office for 13 years and was a former owner of Ace Hardware in Knob Noster. He enjoyed spending time with his family and friends, hunting and fishing. He was a member of Northside Christian Church in Warrensburg, and he was a life member of the DAV.
Gerald is survived by his wife, Mary Ann, of Knob Noster; a daughter, Shannon Carlisle and husband, Chad Dulaney, of Knob Noster; a son, Curtis Matthews, of Kansas City; and a triplet brother, Darrell Matthews, of El Dorado Springs; three grandchildren, Brandon, Sylia, and Alexis Carlisle; and several half and step brothers and sisters.
He was preceded in death by his parents; a triplet sister, Cheryl Spencer; and several half and step brothers and sisters.
Memorial contributions are suggested to Ronald McDonald House of Kansas City and may be left in care of the funeral home.