Robert Swanson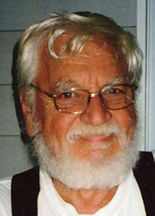 Robert Lester Swanson, 81, of Warrensburg, Missouri passed away Saturday, Oct. 15, at his home surrounded by his loving family.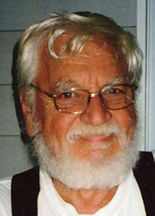 Funeral Service will be 1:30 p.m. Thursday, Oct. 20 at Williams Funeral Chapel in Warrensburg, with The Rev. Todd Forman officiating. Interment will follow in the Missouri State Veterans Cemetery in Higginsville, Missouri, with full military honors provided by Whiteman Air Force Base Honor Guard.
The family will receive friends from 6-8 p.m. Wednesday at the funeral home. Memorial Contributions are suggested to Johnson County Cancer Foundation in care of the funeral home.
Robert was born May 12, 1935 in West Marshland, Wisconsin, the son of Lester M. and Gladys E. (Van Holland) Swanson. He served in the United States Air Force for 30 years, having served in both the Korean and Vietnam Wars. He served three tours of duty in the south pacific, mainly in Japan, proud to serve in military law enforcement. Robert was united in marriage to Asuncion M. Montealegre on March 17, 1978 in Okinawa, Japan. The couple moved to Warrensburg in 1981 and Robert completed his military career at Whiteman Air Force Base. He had a successful second career in real estate following his military retirement. His hobbies included woodworking and playing country music on his guitar. He was an avid fisherman. Robert supported Veterans of Foreign Wars, Post #2513 and American Legion, Post #131.
Survivors include his wife, Asuncion "Siony"; two daughters, Ann Bondurant and husband, Rob, of San Diego, California, and Melody Yarbrough and husband, Tony, of Lee's Summit, Missouri; son, R. L. Swanson, Jr. and wife, Angela Gomez, of Lee's Summit, Missouri; sister, Angeline Peterson, of Milltown, Wisconsin; and five grandchildren, Weston Reighter, Austin Yarbrough, Kai Swanson, Tyler Yarbrough and Brennon Swanson. He was preceded in death by his parents, sister, Doris Nelson and brother, Maurice Swanson.