Rodger Owings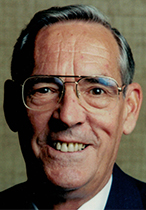 Rodger Francis Owings, 77, of Oak Grove, Missouri, died Aug. 12, in his home, surrounded by his family.
Private graveside services with full military honors will be held at Sunset Hill Cemetery with Minister Robert Sisney officiating. Pallbearers will be Michael, Daniel, Douglas and Jake Brookshier, and Clint and Jared Brown.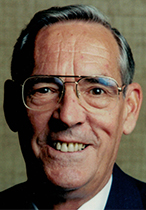 He was born April 10, 1939, in Oak Grove, Missouri, to parents William Halbert Owings and Mackie Maness Owings. During WWII he attended kindergarten in Washington. When he returned, he attended elementary schools Faulkerson, Missouri, Warrensburg, Missouri, Union Point, Missouri, and Leeton, Missouri. He graduated from Warrensburg High School.
After graduation he completed a welding course at U.S. Trade School in Kansas City, Missouri. He then enlisted in the U.S. Army. After completing basic training at Fort Leonardwood, he was stationed in Schweinfort, Germany with the 537th Ordnance Division where he did welding.
Rodger married Betty Susan Brookshier in Oklahoma on Dec. 23, 1959. She joined him in Germany and when he was off duty, they enjoyed touring Germany, Austria, Belgium, Holland, Italy and France.
After military service, Rodger became a partner of Owings and Sons Skelly Service, then Owings and Sons Sinclair Service. He retired from that business venture and went into real estate working first at J. Kenneth Marr Realty and later at Frontier Realty. He then worked at the Johnson County Assessor's Office and also worked part-time as a rural mail carrier. Rodger was appointed and then later elected as Johnson County assessor, where he served two and a half terms before retiring in 2001.
Rodger was a member of First Presbyterian Church in Warrensburg, where he was a deacon. He was a member of the Benevolent Order of Elks, Masons, Shriners and American Legion.
He enjoyed gardening, fishing and taking his grandchildren camping and will be most remembered for his endearing sense of humor.
Rodger is survived by his wife, Betty; three daughters, Julie Owings, of Fletcher, North Carolina; Lisa Holmes, of Warrensburg; and Stacy Brown and husband, Clint, of Sedalia, Missouri; a brother, Paul Owings, of Warrensburg; and four grandchildren, Morgan Lynch of St. Petersburg, Florida; Cody Marr, of Wichita, Kansas; and Jared and Jaclyn Brown, of Sedalia.
He was preceded in death by his parents.
In lieu of flowers, memorial contributions are suggested to the American Cancer Society or Jacoby Chapel Church and can be left in care of Sweeney-Phillips & Holdren Funeral Home.