Harold Wilson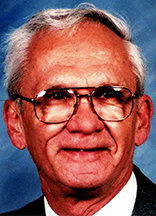 Harold Lewis Wilson, 84, died Saturday, Aug. 13, at his home in Knob Noster, Missouri.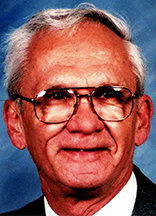 Memorial services will be held 11 a.m. Saturday, Aug. 20, with full military honors at the Knob Noster United Methodist Church, 106 E. Wimer, Knob Noster. The family will receive friends from 10 a.m. until service time Saturday at the church. A private interment will be held at a later date at Sunset Hill Cemetery.
Harold was born March 8, 1932, in Omaha, Nebraska, the son of Leonard and Lillian (Leggat) Wilson. Wilson was a veteran of the Korean Conflict, serving four years in the U.S. Navy. Upon his honorable discharge, he pursued a college education. He completed his Bachelor of Science degree at Hastings College. He then earned his Master of Science from Kearney State and his doctorate from the University of Nebraska in Lincoln. After completion, he moved his family to Warrensburg and taught at Central Missouri State University for 30 years.
He is survived by his wife of 10 years, Linda, of the home; one daughter, Lerilee (Joe) Huhman, of St. Elizabeth;  sons, Tom (Sue) Wilson of Watertown, Massachusetts; David (Betty) Wilson, of Raytown; Roger (Cindy) Wilson, of Columbia; and Dennis Wilson, of Warrensburg; stepsons, Danny Lindsey, of Columbia; Paul Lindsey, of Knob Noster; stepdaughters, Holly (Danny) Dunn, of St.Peters; and Amy (Steve) Denney, of Windsor; nine grandchildren; six great-grandchildren, 10 stepgrandchildren, and four stepgreat-grandchildren. He is also survived by three brothers, Jim Wilson, of Moscow, Idaho; Everett Wilson, of Cresco, Nebraska; and Ken Wilson, of Plainview, Nebraska.
In lieu of flowers, memorial contributions are suggested to Crossroads Hospice, the Food Center, or the Psychology Dept. Scholarships (https://www.ucmo.edu/psychology/scholarships.cfm) and can be left in care of Sweeney-Phillips & Holdren Funeral Home, 617 N. Maguire, Warrensburg, MO 64093.