Terminator actress attends film festival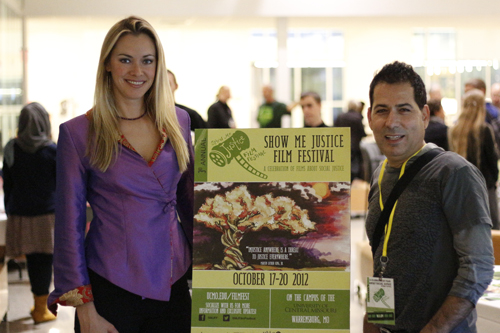 Kristanna Loken, of "Terminator 3" fame, attended Wednesday's reception to open the 2012 Show Me Justice Film Festival.
Loken acted in "Love Orchard," which was directed by Farhad Mann and written by Loken's father, Chris Loken, who were also at the event.
The film was shown Wednesday following a reception in the Student Recreation and Wellness Center to mark the opening of the film festival.
The Show Me Justice Film Festival runs until Saturday night with an awards ceremony at 10:45 p.m. in Hendricks Hall.
The festival includes feature films, shorts and animations. More information is available online at www.ucmo.edu/filmfest.