Joseph 'Jodie' Jones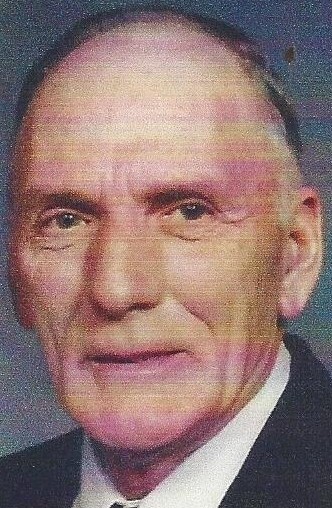 Joseph "Jodie" Jones, 84, and a lifelong resident of Holden, Missouri, died Saturday, Sept. 5, surrounded by family.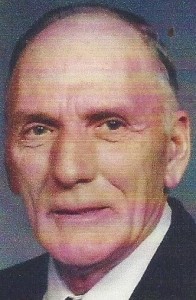 Visitation will be 6-8 p.m. Wednesday, Sept. 9, at Ben Cast & Son-Wood Funeral Home with Masonic Rites at 8 p.m.
Graveside services will be 10 a.m. Thursday, Sept. 10, at Fairview Cemetery, just north of Holden on state Route 131.
Pallbearers will be Wayne Jones, Bradley Lambert, David Cowell, Tyler Davis, Jimmie Dixon Jr., Dustin Dixon and Chuck Johnson. Honorary pallbearer is Liam Cowell.
Joe is survived by his wife of 53 years, Connie Ann Jones, of the home, and a brother, Hubert Jones, of Warrensburg, Missouri; son, Wayne Jones, and wife, Debbie; and daughter, Carmen Lambert, and husband, David, both of Holden; five grandchildren, Stacie Cowell and husband, David, of Holden; Travis Jones and wife, Kendra, of Strasburg; and Corie Locassio, of Holden; eight great-grandchildren, Liam Cowell, Allie Cowell, Gage Lambert, Caroline, Charlie and Caitlyn Locassio; and Olivia and Owen Joseph Jones, and many nieces and nephews.
Joe was preceded in death by his mother, Cora A. Bradshaw; sisters, Grace Haws, Wilma Williams and Bettie Johnson, and brothers Bob Jones and Pete Jones.
Joe was born March 13, 1931, in Holden, the youngest son of Cora Annie Bradshaw and in his youth he attended Holden schools. Joe was active in the Holden community and served as deputy sheriff in the late 1950s. He also served as secretary of the Holden Lions Club in 1985, served as a 50-year member of the Masonic Lodge 262 where he received the honor of worshipful master in 1997. Joe also served as a member of the Ararat Shriners. Early on in his life he was a truck driver for Wall Trucking Company.
Joe and Connie were joined in marriage on May 20, 1962. Together they owned and operated the Country Meat Shop from 1981 to 1999. Joe was an avid bowler and outdoorsman. Up to his final days, he spent the majority of his time outside, walking his dog, mowing the yard, feeding his birds, or just sitting and enjoying the weather.
Memorial contributions can be made to the Missouri Masonic Home in memory of Joseph J. Jones.