Lois Augusta McKnight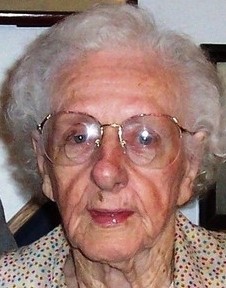 Lois Augusta McKnight, 98, of Warrensburg, Missouri, died Wednesday, July 15, at Bristol Manor in Warrensburg.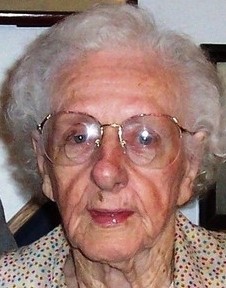 Lois was born Dec. 29, 1916, in Flat Rock, Indiana, the daughter of William H. and Mary (Ziegner) Ensley. She graduated from Clifford High School with a class of 12. While working at Wheeler's Restaurant in Indianapolis, Indiana, she met William H. McKnight. The couple was united in marriage on March 24, 1937, in Indianapolis. Her husband's military career took the couple all over the country. Upon William's retirement from the military in 1958, they purchased a farm near Otterville, Missouri. Lois and her husband raised Hereford cattle, Hampshire hogs, chickens and turkeys. They retired to Warrensburg in 2003. She loved gardening and cooking. She was a longtime member of Otterville Methodist Church, Eastern Star and Garden Club.
Survivors include her daughter, Mary Ellen Hall, of San Antonio, Texas; son, William H. McKnight Jr. and wife, Marsha, of Warrensburg; three grandchildren, William H. McKnight III and wife, Jennifer, of Windsor, Missouri; Spencer Dale McKnight and wife, Carolyn, of Lee's Summit, Missouri; and Maurine Elizabeth Zeigler and husband, William, of San Antonio; six great-grandchildren, James Hall, Chloe, Christa, Kylie, William S. and Elle McKnight. She was preceded in death by her husband, William; two grandsons, James Hall and Christopher McKnight; son-in-law, Larry Hall; one brother and two sisters.
There will be a private family service. Interment will be in the Missouri State Veterans Cemetery at Higginsville.
Arrangements entrusted to Williams Funeral Chapel in Warrensburg. Online condolences may be left at www.williamsfuneralchapel.net.