Robert Vincent Hacker Sr.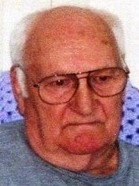 Robert Vincent Hacker Sr., 87, of Knob Noster, Missouri, died Friday, July 3, at Ridge Crest Nursing Center in Warrensburg.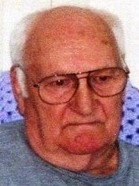 Robert was born April 30, 1928, in Morgantown, West Virginia. He lived the majority of his life in Jackson, Ohio. He was an over-the-road truck driver for over 40 years. He had resided in Knob Noster since 1992. He enjoyed deer hunting and fishing.
Survivors include his daughter, JoAnn Kruk, of Toledo, Ohio; three sons, Robert V. Hacker Jr. and wife, Molly, of Knob Noster; Ronald L. Hacker, of Sedalia, Missouri; and Floyd V. Hacker and wife, Charmin, of Portsmouth, Ohio; sister, Mary Hoppe, and husband, Leonard, of Toledo, Ohio; half brother, Charles Vess, and wife, Anita, of Waynesville, Missouri; 11 grandchildren and 10 great-grandchildren. He was preceded in death by his wife, Bernice, and his mother, Marie Vess.
Following cremation, no local services are planned.
Arrangements entrusted to Williams Funeral Chapel in Warrensburg. Online condolences may be left at www.williamsfuneralchapel.net.