Edward Lee Norris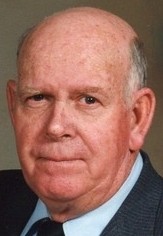 Edward Lee Norris, 93, of Warrensburg, Missouri, died Friday, May 29, at Meadow View Care Center in Harrisonville.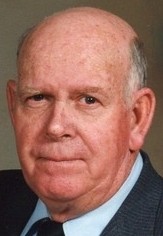 Funeral services will be 11 a.m. Thursday, June 4, at Williams Funeral Chapel in Warrensburg with the Rev. Sid Tiller of Northside Christian Church officiating. Interment will follow in Sunset Hill Cemetery in Warrensburg with full military honors provided by Veterans of Foreign Wars, Post 2513; American Legion, Post 131, and Whiteman Air Force Base Honor Guard.
The family will receive friends from 10-11 a.m. Thursday at the funeral chapel.
Edward was born Oct. 4, 1921, in Oklahoma City, Oklahoma, the son of Charles and Orphia (Smith) Norris. He graduated from Central High School in Warrensburg. He was united in marriage to Breatice Devasher on Oct. 24, 1942, in Harrisonville. Edward enlisted in the United States Air Force in November 1945. Following his discharge from active duty, the couple made their home in Kansas City for many years. He was employed with Armour, American Beauty, A. Reich & Sons, as well as Sutherlands. Upon retirement in 2002, Ed and Breatice moved to Warrensburg. He was a member of Ivanhoe Lodge 446 A.F. & A.M. in Kansas City. He loved fishing and hunting in years past and also doing carpentry work.
Survivors include his son, Ronald Norris, of Warrensburg; daughter, Edaleen Luther, and husband, Ken, of Raymore, Missouri; six grandchildren, Shawn Norris and wife, Karen, of Wichita, Kansas; Shannon Norris and wife, Vickie, of Wichita; Sherry Ann Samayoa, of Springfield, Missouri; Cheyenne Norris, of Odessa, Missouri; Michelle Thomas and husband, Kevin, of Lee''s Summit, Missouri; and Tammy Shore and husband, Darren, of Oak Grove, Missouri; 23 great-grandchildren; 22 great-great-grandchildren; and numerous nieces and nephews. He was preceded in death by his wife, Breatice; infant son, James Kelly Norris; three brothers, Everette, Harvey and Sherman; and four sisters, Velma Lockwood, Frieda Anderson, Marguerite Peckham and Blanche Michael.

Online condolences may be left at www.williamsfuneralchapel.net.