James J. Frazon Sr.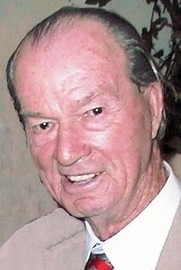 James J. Frazon Sr., 96, of Warrensburg, Missouri, formerly of Warsaw, died Wednesday, Feb. 18, at Harmony Gardens Assisted Living in Warrensburg.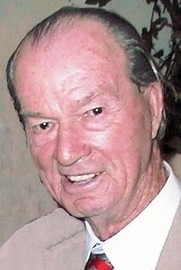 Graveside Services will be 11 a.m. Monday, Feb. 23 at Swan Lake Memorial Gardens in Grain Valley.
The family will receive friends from 6-8 p.m. Sunday at Williams Funeral Chapel in Warrensburg.
James was born Nov. 11, 1918, in Bennett, Wisconsin, the son of Henry and Elizabeth (Kreiter) Frazon. He graduated from high school in Kansas City. He enlisted in the United States Army, having served during World War II. While in Germany, he met Karolina Beischler. The couple was united in marriage on June 24, 1948, in Independence, Missouri. They resided in Hinsdale, Illinois, for many years. In 1978, they moved to Warsaw. Jim was a home building contractor by trade. He developed Oak Ridge Acres subdivision in Warsaw. Due to health reasons, he moved to Warrensburg in 2010.
Survivors include two daughters, Karolina Kilcran and husband, Daniel, of Lee''s Summit, Missouri; and Patricia Johnson and husband, Dale, of New Lenox, Illinois; son, James Frazon Jr. and wife, Marixenia, of Knob Noster, Missouri; eight grandchildren, five great-grandchildren and several nieces and nephews. He was preceded in death by his sister, Elizabeth Heinzman and four brothers, Frank, Edward, Reynold and Carl Frazon.
Online condolences may be left at www.williamsfuneralchapel.net.