Art show offers insight on market fluctuations
A new exhibition at the University of Central Missouri Gallery of Art & Design explores the fluctuations of the Dow Jones Industrial Average.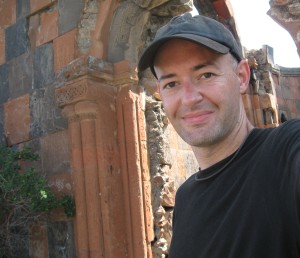 Chad Erpelding, associate professor of art and graduate program director from Boise State University, uses data visualization and systems-based strategies to investigate globalization, according to a news release.
"I am interested in how these organizations affect contemporary perceptions of place," Erpelding said in a written statement. "We hear the value of the index reported daily before it quickly dissolves into background noise. However, it has profound implications on all of our lives regardless of whether or not we have money in the market."
Erpelding uses multi-layered paintings, digital prints and a digital projection piece to reveal the complicated global network of activity of the index.
Erpelding will be on the UCM campus working with painting and 2D design students on Tuesday before his public talk about his work. The artist talk is scheduled for 3:30 p.m. in the Gallery of Art & Design. Admission is free, and groups are welcome.
The UCM Gallery of Art & Design is located in the Art Center Building at 217 Clark St. in Warrensburg, just across the street from the James C. Kirkpatrick Library.
Hours are 8 a.m. to 5 p.m. Monday through Friday; 8 a.m. to 8 p.m. Thursdays; and noon to 4 p.m. Saturdays, or by appointment.
For more information or directions, call 660-543-4498. Funding for "Dogs of the Dow" was provided in part by the Missouri Arts Council.