Carol Ann "Dede" Cheatham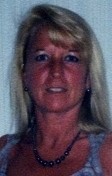 Carol Ann "Dede" Cheatham, 55, of Warrensburg, Missouri, died Tuesday, Jan. 6, at Centerpoint Medical Center in Independence, Missouri, from a cerebral hemorrhage.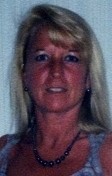 Funeral services will be held at 10:30 a.m. Saturday, Jan. 10, at Sweeney-Phillips & Holdren Funeral Home in Warrensburg. Pallbearers will be Vern Burton, Tim Jackson, Dylan Hultman, Eugene Bentley, James Summit, John Edmiston and Lyle Rudd.
Interment will follow at Sunset Hill Cemetery.
The family will receive friends from 6 to 8 p.m. Friday, Jan. 9, at the funeral home.
She was born March 2, 1959, in Warrensburg, the daughter of Walter and Susanna (Jensen) Tilden Jr.
She was united in marriage to Thomas E. Cheatham on March 22, 1996, in Miami, Oklahoma. He preceded her in death on July 17, 2009.
Dede was an LPN, matchmaker and an avid reader. She loved her family, friends, animals and Willie Nelson. Dede always had a song to sing and a dance to follow. She had a larger-than-life personality that she enjoyed sharing with dear friends, such as Maria Hunzinger and Terri Hultman.
Dede is survived by her mother, Susanna Jensen; two daughters, Susanna Jo Tilden and Dollie Dean Jackson and husband, Tim, all of Warrensburg; one son, Andrew Richard William Sharp, of Knob Noster, Missouri; three brothers, Joey Tilden and wife Colette, of Warrensburg; Charley Tilden and wife, Shelli, of Holden, Missouri; and Raymond Tilden, of Warrensburg; two sisters, Wanda Edmiston and husband, John; and Dianna Norman and husband, Jeff, all of Warrensburg; six grandchildren, Brandon Vogler, Chance Hillsman, Seth Hillsman, Shayla Sharp, Madison Jackson and Pryor Jackson; her companion, Daniel Coleman, of Warrensburg; and goddaughter, Charly Edmiston.

She was also preceded in death by her father and one brother, Robert Tilden.

In lieu of flowers, memorial contributions are suggested to the Warrensburg Animal Shelter and can be left in care of the funeral home.