Timothy D. Murdock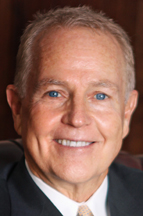 Timothy D. Murdock, 66, of Warrensburg, Mo., died Friday, Jan. 3 at St. Luke's Hospital in Kansas City, Mo.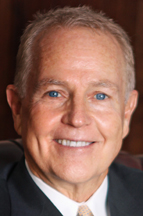 Memorial services will be held at 1:30 p.m. Friday, Jan. 10 at the First United Methodist Church in Warrensburg with the Rev. Louie Lowe and Dr. David Kerr officiating.  A reception will follow in the Family Life Center at the church.  Honorary pallbearers will be Mark Banner, Ben Griffith, Kit Lindsay, Craig Coen, Steve Schlie, Randy Sears, Paul Ewing and Dan Curtis.
The family will receive friends from 6 to 8 p.m. Thursday, Jan. 9 at the church.
Cremation will follow.
He was born April 27, 1947, in Kansas City, Mo., the son of Charles A. and Virginia (Gatchell) Murdock III.
He was united in marriage to Paula J. (Erwin) Neal on December 14, 1974, in Warrensburg.
His early career days started when Tim was in the insurance business while still in college. He became licensed to sell insurance and started to become successful during his junior and senior years. Always having an interest in finance and people, Tim completed his undergraduate work in sociology. Upon graduating from Central Missouri State University, because of his work history, he had several job opportunities. He chose Dun and Bradstreet and spent time in both Kansas City and New York. Tim ultimately decided being in business for himself was really what he was called to do. He left the corporate grind and moved back to Warrensburg in 1973 to be in the financial services industry.

Knowing the success rate for an insurance agent was only about 3 percent, he knew he would have to work hard. In 1975, he went independent, which began the history of Murdock Financial Group. Realizing that financial planning was the future, he decided to continue his education and gain certification. At that point, he enrolled in the American College in Bryn Mawr, Pa., in 1986. While working full time, he did his coursework in the evenings and weekends. In 1991, he took the last of the final exams and graduated with the professional designation of Chartered Financial Consultant. He always said that was the smartest thing he ever did in terms of significantly increasing his knowledge and ability to service clients. As time went on, Tim's vision of the group continued to expand and momentum grew as the firm gained more team members and eventually a business partner.
Tim was the senior partner of Murdock Banner Financial Group. Tim's education includes a bachelor's degree in sociology from Central Missouri State University. After graduation, Tim went to work for Dun & Bradstreet, in the marketing department. He then returned to Warrensburg to start his own business in 1973. He received his professional designation from the American College, in Bryn Mawr, Pa., as a Chartered Financial Consultant. In addition, he is a participant of the PACE (Professional Achievement in Continuing Education) through the Society of Financial Service Professionals. Tim holds membership in the Society of Financial Professionals and Financial Planning Association. He is a member of the Chamber of Commerce, First Methodist Church, and chaired the local American Red Cross Chapter and Johnson County United Way. Tim has served as president of the Central Missouri State University Alumni Board and also was a member of the Warrensburg Rotary Club. Tim also serves as a member of the managing directors for Prosperity Advisory Group. Tim is a registered representative of Cetera Advisors LLC, and a licensed insurance agent. He most currently served on the board for the Western Missouri Medical Center.
Tim and Paula were married 39 years and resided in the house they built in the country in 1978 just outside of Warrensburg, where they raised two children, Brian and Tiffany. They loved to travel together and had many plans for trips in their RV and overseas. They made several trips to Cancun every year which was one of Tim's favorite places to be on the beach.  He lived his life with much passion from riding his motorcycle across Kansas to the mountains of Colorado to spending time with many friends laughing and enjoying their time together.  He considered so many of his clients as good friends and loved his job with the opportunity to help people.
He was passionate about many things, first and foremost about his family, enjoying and loving his six grandchildren. They spent many Colorado vacations together skiing and hiking. He was an amazing father and grandfather. He taught us how to live life without regrets, how to give, love and laugh. He embraced challenges with determination and tenacity. He never left words unsaid and always had a way to slip in some humor in just about every situation. He will be dearly missed by all who knew him.
Timothy is survived by his wife, Paula, of the home; one son, Brian Neal, and wife, Clarissa, of Overland Park, Kan.; one daughter, Tiffany Driver, and husband, Ryan, of Pleasant Hill, Mo.; two brothers, Charles A. Murdock IV, and wife, Betty, of Springfield, Mo.; and Dan Murdock and wife, Sue, of Liberty, M.; six grandchildren, Mackynze, Gage, Cason and Brody Driver; Dylan and Ayden Neal; and several nieces and nephews.
He was preceded in death by his parents and one brother, James C. Murdock.
Memorial contributions are suggested to the Show Me Christian Youth Home or the Warrensburg Sheltered Workshop and both can be left in care of Sweeney-Phillips and Holdren Funeral Home in Warrensburg.