Jeannie Foster
Jeannie Foster, 71, of Warrensburg, Mo., died Friday, Oct. 18, at the Country Club Care Center.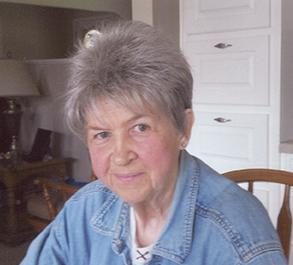 Funeral services will be held at 1:30 p.m. Saturday, Oct. 26, at Sweeney-Phillips & Holdren Funeral Home in Warrensburg with Brother Charles Brant officiating.
The family will receive friends from 12:30 p.m. until service time Saturday at the funeral home.
Interment will follow at Richmond Memorial Gardens Cemetery in Richmond, Mo.
Memorial contributions are suggested to the mentoring program of the Prairie Dulcimer Club of Kansas City.  Jeannie was a strong advocate and a contributing member of this group.
She was born Aug. 6, 1942, in Branson, Mo., the daughter of David C. and Eva Marie (Higgins) Barnes.
On May 23, 1964, she married Kenneth W. Foster at the Lee's Summit United Methodist Church.
Jeannie was a 1960 graduate of Lee's Summit High School.  She then attended the University of Central Missouri and graduated with a B.S. in Music Education.  Jeannie taught music and was the band director at Knob Noster High School for 10 years.  Jeannie then had time to pursue her love of art and spend more time with her husband, Kenneth Foster, on their farm north of Warrensburg.  She was an active member of Delta Kappa Gamma.  Jeannie also traveled over several states as she displayed and sold her artwork to many people.  Later she focused her talents in music and became a composer and a magnificent dulcimer player.  Jeannie shared her love of playing the dulcimer with her many students.  Her talents became well known in the community.  Jeannie founded the New Century Dulcimer Ensemble of Warrensburg in 2003, and was also a member of the Prairie Dulcimer Club in Kansas City.
Jeannie is survived by her husband Kenneth W. Foster of the home, her brother, David J. Barnes and wife Sharon of Lee's Summit, MO, nephews Travis Barnes of Kansas City, Jason Barnes and wife Andrea and their children Garrett, Seth, and Savannah all of Grain Valley, Mo.
She was preceded in death by her parents David C. and Eva Marie Barnes in Lee's Summit, Mo.