Gwendlyn Grotzinger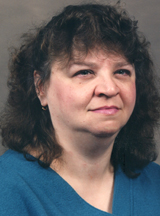 Gwendlyn Grotzinger, 61, of Warrensburg, died Tuesday, Aug. 6 at Ridge Crest Nursing Center.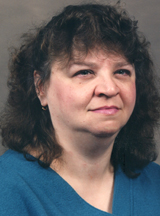 Memorial services will be held at 10 a.m. Saturday, Aug. 10 at Sweeney-Phillips & Holdren Funeral Home in Warrensburg with the Rev. Jim Richards officiating.
Interment will follow at Warrensburg Memorial Gardens,
The family will receive friends from 9 a.m. until service time Saturday at the funeral home.
She was born April 5, 1952, in Warrensburg, the daughter of Robert and Martha Frances (Walz) Baker.
Gwen was a graduate of Warrensburg High School.  She then attended and received her LPN certificate from State Fair Community College.  Gwen worked at Western Missouri Medical Center for more than 20 years and volunteered at the American Red Cross for several years.  Cross stitching and crocheting were her favorite hobbies.
Gwen is survived by her son, Glenn Grotzinger; her father, Robert Baker; her brothers, Bob Baker and wife, Julie, and Jeff Baker and wife, Terrie, all of Warrensburg.
She was preceded in death by a daughter, Ginny Grotzinger, on Dec. 10, 1987, and her mother, Martha Frances, on July 31, 2007.
Memorial contributions are suggested to the Warrensburg Animal Shelter or Vascular Cures and both can be left in care of the funeral home.