Edward D. "Ed" Larkin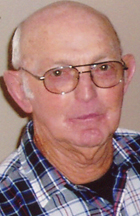 Edward D. "Ed" Larkin, 78, of Centerview, Mo., died Saturday, June 15 at Harmony Gardens Assisted Living.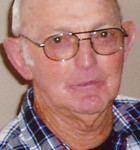 A funeral will be held at 10 a.m. Wednesday, June 19 at Sweeney-Phillips & Holdren Funeral Home in Warrensburg with the Rev. Bill Runyon officiating. Pallbearers will be Curtis Larkin, Todd Larkin, Frank Aiuppa, Gibson Larkin, Paul Willard and Jarvis Slattery.
Interment will follow at Warrensburg Memorial Gardens.
The family will receive friends from 5-7 p.m. Tuesday, June 18 at the funeral home.
He was born Aug. 18, 1934, in Butler, Mo., the son of Fred and Oleta (Long) Larkin.
He was united in marriage to Peggy Casteel on Aug. 6, 1955, in Lee's Summit, Mo., and to this marriage there was four sons born.
Ed lived all his young years in Appleton City, Mo. After graduating, he moved to Lee's Summit. Ed worked for A & P Grocery and later started his own business. In June 1970, he and his family moved to Holden, Mo. Ed then bought apartments in Warrensburg and he worked at Warrensburg Farm and Home for 20 years. He was a member of the Church of Hope in Centerview, where he was an active member until his illness. Ed was also a member of the Centerview School Board for 12 years and coached little league baseball.
He is survived by his wife, Peggy, and children, Mike, of Centerview; Dwayne and wife, Dianne; Doug and wife, Vicky; and Jon, all of Warrensburg; his eight grandchildren and six great-grandchildren.
Ed was preceded in death by his parents, two sisters, Lois McCampbell and Donna Smith, and one brother, Fred Larkin.
Memorial contributions are suggested to the Church of Hope in Centerview and can be left in care of the funeral home.