Dr. Floyd A. Walker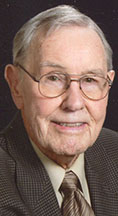 Floyd A. Walker, 89, of Warrensburg, Mo., died Monday, June 3 at Country Club Care Center.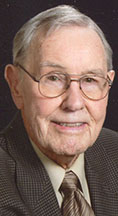 Memorial services will be held at 11 a.m. Friday, June 7 at the First Christian Church in Warrensburg with Pastor Jerry Basye officiating.
Interment will follow at Warrensburg Memorial Gardens with full military honors provided by Warrensburg American Legion Post 131 and VFW Post 2513.
The family will receive friends from 9 a.m. until service time Friday in the Christian Life Center at the church.
He was born March 25, 1924, in Knox County, Mo., the son of Verna and May (Tonkinson) Walker.
He was united in marriage to GAnna Bagby on Nov. 22, 1952, in Salem, Ark.
Floyd graduated from LaPlata High School in 1942 and served in the U.S. Army Air Corps from 1943 to 1946. He received his Bachelor in Science degree from Northeast Missouri Teacher's College in Kirksville, Mo., and then worked at LaPlata High School as the football, basketball, and baseball coach from 1949 to 1956. Floyd received his master's degree from Northern Arizona University in Flagstaff, Ariz., in 1954. In 1956, he and his family moved from LaPlata to St. Charles, Mo., where he taught school and coached until 1962.
He completed his Doctorate in Education at the University of Arkansas in 1966, and became athletic director at Central Missouri State University, a position he held until 1980. He remained on staff as a professor until 1986.
"UCM Athletics has lost a great friend and supporter in Dr. Floyd Walker," said Athletic Director Jerry Hughes in a news release. "He was an ardent supporter of our coaches and student-athletes both during his time as athletic director and in the years that followed. He always had a smile on his face and he will truly be missed."
Walker originally came to Central Missouri in 1962 as head baseball coach and assistant basketball coach. In 1966, he was named director of athletics and served in that capacity until 1980. During his tenure as athletics director, numerous major advancements were made in athletics at Central Missouri, including the construction of the Multipurpose Building and the current baseball and softball facilities.
The Mules' football program received two bowl game invitations. In addition to his duties as athletics director, Walker also was a professor in the physical education department. He served on the NCAA Division II Men's Basketball Committee for six years and chaired that committee for the 1979-80 season.
Floyd and GAnna moved to Raytown and when he accepted the position of associate athletic director at UMKC from 1986 until his official retirement in 1992. That was the year they moved back to Warrensburg for good. Floyd was a member of the First Christian Church of Warrensburg, where he served as deacon, chairman of the church board and elder. He was a member of the American Legion Post 131, where he was a past commander, and a member of the VFW Post 2513. Floyd was a member and past president of the Warrensburg Kiwanis Club as well as several professional organizations. He was one of the founding members of the Rusty Zippers Club in Warrensburg. In 2000, he was inducted into the Athletic Directors Hall of Fame.
Floyd is survived by his wife GAnna; two sons, Burt Walker and wife, Nancy, of Lee's Summit, Mo.; and Bill Walker and wife, Karen, of Des Moines, Iowa; one daughter, Barbara Walker, of Winston Salem, N.C.; one sister, Betty Herr, of Quincy, Ill.; five grandchildren, Jennifer Ness and husband, Ryan, of Grinnell, Iowa; Ryan Walker, of Chicago, Ill.; Vincent Walker and Claire Walker, both of Des Moines, Iowa; and Ruan Walker, of Winston Salem, N.C.; and three great-grandchildren, Connor, Brooke and Megan Ness.
He was preceded in death by his parents and one sister, Wuanita Perry.
Memorial contributions are suggested to the First Christian Church Building Fund or Johnson County Hospice and both can be left in care of Sweeney-Phillips & Holdren Funeral Home in Warrensburg.