Leland Elwood Teater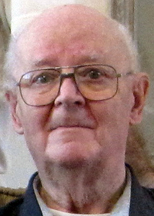 Leland Elwood Teater, 92, a longtime resident of Warrensburg, died Feb. 14 at the Glen Rose Nursing Home near Granbury, Texas.
Memorial graveside services will be at 11 a.m. Friday, May 17 at the Missouri State Veteran's Cemetery in Higginsville, Mo., with Pastor Brian Classen officiating and full military honors provided by American Legion Post 131 and VFW Post 2513.
Elwood was born on Aug. 5, 1920 to Goldie and Lenard Teater. After serving in the U.S. Navy during World War II, he and his wife, Dorothy, made their home in Warrensburg. Elwood and Dorothy celebrated their 69th wedding anniversary before Dorothy died in 2012.
Elwood and his wife, Dorothy, were longtime members of the First Baptist Church in Warrensburg. Elwood retired in 1985 after 35 years with the Johnson county Title Company, and five years with the Johnson County recorder's office. Elwood was active in the Mathews–Crawford American Legion Post 131 and served in several offices, including serving as the 67th post commander.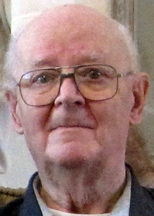 In 2010 Elwood and his wife moved to Granbury, Texas, to live with their son Ed, and his wife, Kaye.
Elwood is survived by two sons, Ed and Lee, their wives Kaye and Sondra, their children and grandchildren, two brothers-in-law, Jake Siragusa, and Jack Swope, and his wife, Carol. Elwood is also survived by his many nieces and nephews as well as friends and other loved ones.
Elwood was preceded in death by his parents, his sister, Marjory, his brother, Keith, and step-brother, Johnny Chambers.
In lieu of flowers, memorial contributions are suggested to the First Baptist Church of Warrensburg and can be left in care of the Sweeney-Phillips & Holdren Funeral Home in Warrensburg.