Mariam Ruth Harvey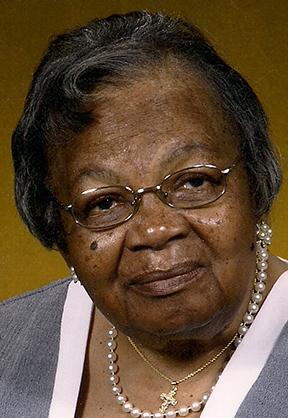 Mariam Ruth Harvey, 83, of Warrensburg, died Tuesday, Nov. 27 at Country Club Care Center.


Funeral services will be at 11 a.m. Saturday, Dec. 1 at Shiloh Missionary Baptist Church in Warrensburg with the Rev. Terrence Moody officiating. Pallbearers are Leroy White, Robert Moore, Stanley Dollar, Charles Briscoe, Lawrence Rucker Jr., Sherman Tinder, Kenneth Watson and Carlos Hill Jr. Honorary pallbearers are Curtis Dyer, Steven Frazier Sr., Steven Frazier Jr., Joseph Frazier Jr., David Woods, and the Rev. Michael Forbush.
Interment will follow at Sunset Hill Cemetery.
The family will receive friends from 10 a.m. until service time Saturday at the church.
Ruth was born March 5, 1929, in Grenada, Miss., the daughter of the Rev. Myer L. and Anna Mae (Harbin) Titus, Sr.
She worked as a certified nursing assistant at Western Missouri Medical Center for more than 20 years. She then went to work at Enersys for five years and retired. She was a member of the Shiloh Missionary Baptist Church as well as a member of the Usher Board and Mother Boards. She was also a volunteer at the Warrensburg Senior Center.
She is survived by three daughters, Barbara Frazier, of Warrensburg, Glenda Frazier and husband Steven Sr., of Warrensburg, and Shari Harvey, of Overland Park, Kan.; one son, William Johnson, of Kansas City, Mo.; one brother, Dr. Myer Titus Jr. and wife Constance, of Colorado Springs, Colo.; six grandchildren; eight great-grandchildren; and two great-great-grandchildren.
Ruth was preceded in death by her parents; two sons, Thomas and Ronald Bright; one grandson, Dwight Sweate; and one nephew, Greg Titus.
Memorial contributions are suggested to the Shiloh Missionary Baptist Church Building Fund and can be left at Sweeney-Phillips & Holdren Funeral Home in Warrensburg.