Joseph 'Joe' C. Alexander Sr.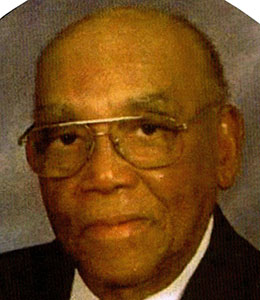 Joseph "Joe" C. Alexander Sr., 87, died Tuesday, Aug. 15, at the Missouri Veterans Medical Center in Warrensburg, Missouri.
Funeral services will be held at 10 a.m. Saturday, Aug. 19, at the First United Methodist Church in Warrensburg, with Rev. Louie Lowe and Rev. Jackson Short officiating. The family will receive friends from 9 a.m. until service time Saturday at the church. Pallbearers will be Joseph C. Alexander, III, Edward A. Hamilton, Jr., Ean A. Hamilton, Jordan S. Alexander, Jeffrey S. Alexander, and Jarrett C. Alexander.
He leaves his wife of 67 years, Doris Reese Alexander; his children, Joseph Jr. (Kathy), Josephine Hamilton (Edward), Jerald (Glenda), Carloyn, Jonathan (Nora), Jason (Staci); eleven grandchildren and six great-grandchildren; his brother James Alexander and sister Odessa Larry and many other relatives and close friends.
Born in Eatonton, Georgia, the son of Katherine Alexander Johnson, he was raised in Valdosta, Georgia. Joe graduated from Dasher High School in 1948. He worked as a mortuary assistant during and after high school. He met Doris during high school and they married on Jan. 15, 1950.
Entering the United States Air Force in 1951, Joe served meritoriously for more than 20 years with assignments to the Philippines, Korea, Vietnam, Japan and a number of military installations in the United States concluding at Whitman AFB.
While serving on active duty, Joe received a divine calling and became an ordained minister in 1956. Joe served as assistant and associate pastor at several churches in San Antonio and New Braunfels, Texas. After retiring from the Air Force, he was the pastor at Warren Street United Methodist in Warrensburg and Taylor Chapel United Methodist in Sedalia, Missouri. He was designated Pastor Emeritus at the First United Methodist Church in Warrensburg in 1997.
After serving in the Air Force, Joe attended State Fair Community College and earned an Associate's Degree in Business Administration. Until he retired, Joe held positions with Menorah Medical Center, Merchants Bank, and the American Legion. He was an active member of numerous civic organizations including the Warrensburg Lions Clubs International.
Joe was an avid golfer, although he was awful but loved playing with his sons and friends. Most importantly throughout life, he continually demonstrated his love for God, his family, friends and members of the Warrensburg community.
Memorial contributions are suggested to the Alzheimer's Association and can be left in care of Sweeney-Phillips & Holdren Funeral Home.