Sharon E. Hoskins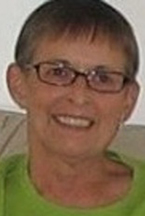 Sharon E. Hoskins, 71, of Warrensburg, Missouri, died Tuesday, July 11, at Country Club Care Center in Warrensburg.
Per Sharon's wishes, there will be a private entombment at the Missouri Veterans Cemetery in Higginsville, Missouri.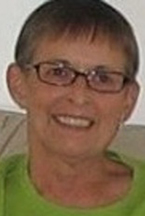 She leaves behind her husband, Tom; son, Jeffrey Finnie, of Kansas City, Missouri; daughter, Jill Hoskins; and grandsons, Nicholas, Hunter and Logan, all of Warrensburg; sister, Ruth Ballweg, of Marshall, Wisconsin; sister, Norma and husband, Jim Ballweg, of Madison,Wisconsin; brother, Brian Lankford and wife, Denise, of Bismarck, North Dakota; brother-in-law, Pat Hoskins and wife, Anne, of Shawnee, Kansas; and numerous nieces and nephews.
She was preceded in death by her parents, Bill and Lone Lankford, and infant sister, Glenda Rae.
Arrangements entrusted to Williams Funeral Chapel in Warrensburg.