Avanell Hutton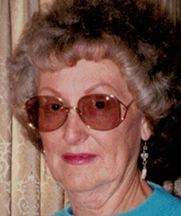 Avanell Hutton, 84, of Warrensburg, Missouri, died Tuesday, July 4, at Western Missouri Medical Center.
Funeral services were Friday, July 7, at Sweeney-Phillips & Holdren Funeral Home with Brother Charles Brant officiating. Interment followed in Log Chapel Cemetery in Fayette, Missouri. Pallbearers were Jim Matthews, Bryan Matthews, Garry Courtney, Ryan Courtney, Steve Diehls and Beth Franklin. The family received friends Friday at the funeral home.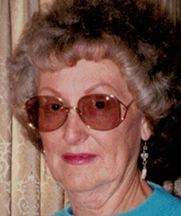 Avanell was born Nov. 5, 1932, in Howard County, Missouri, the daughter of Leonard T. and Agnes Christine Grapes Jackson.
On Feb. 24, 1953, she and Bobbie G. Hutton were united in marriage in Fayette, Missouri.
Avanell enjoyed knitting, tatting and crocheting. She rode horses and loved to go on trail rides with her husband. Family time was important to her above all.
Avanell is survived by her husband, Bob, of Warrensburg; a sister, Nena Jordan and husband, David, of Armstrong, Missouri; two brothers, Tom Jackson and wife, Jeanne, of Moberly, Missouri; and Bill Jackson and wife, Nancy, of Paris, Missouri; three nieces, Pat Hilgedick, Joyce Diehls and husband, Steve, all of Fayette, Missouri; and Connie Fitch of Arizona; two great-nieces, Emily Bange and husband, Chris; and Leslie Sutton and husband, Jon, all of Fayette, Missouri; and numerous great-great-nieces and nephews and friends.
She was preceded in death by her parents; her son, Douglas Eugene Hutton; a great-niece, Melissa Diehls, and a nephew-in-law, George Hilgedick.
Memorial contributions are suggested to Log Chapel Cemetery and can be left in care of the funeral home.