Carol Gene DesCombes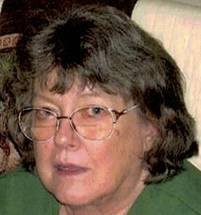 Carol Gene DesCombes, 75, of Leeton, Missouri, died Friday, June 16, at Ridge Crest Nursing Center in Warrensburg, Missouri.
Funeral services will be held at 2 p.m. Wednesday June 21, at Sweeney-Phillips & Holdren Funeral Home with Lt. Col. John Kneece (Ret) officiating. Interment will follow in Mineral Creek Cemetery, Leeton. The family will receive friends from 1 p.m. until service time Wednesday at the funeral home.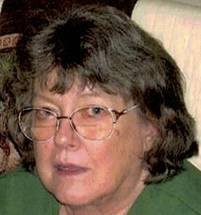 Carol was born Aug. 3, 1941, in Honolulu, Hawaii, the daughter of Eugene Nelson and Alice Ebing Webb Ferguson.
She and Larry DesCombes were united in marriage on Sept. 23, 1965, in Windsor, Missouri. He survives at the home.
Carol graduated from Windsor High School in 1959. She later pursued a degree at Christian College for Women and Missouri University. She started her career as a bookkeeper for Taylor Bookkeeping in Windsor. She went on to work as an owner/broker at DesCombes Real Estate in Clinton, Missouri, with her husband. She worked at Citizens Bank in Warrensburg, and retired as the housing chief at Whiteman Air Force Base.
Carol had a love for animals, knitting and needlework. She loved listening to classical music, reading, and watching old movies.
Carol is survived by her husband, Larry, of Leeton; a daughter, Shannon Larsen and husband, Larry, of Centerview, Missouri; a son, Sean DesCombes and wife, Denise, of Pleasant Hill, Missouri; two brothers, Dennis Ferguson and wife, Marilyn, of Georgetown, Texas, and Jerry Ferguson and wife, Dianne, of Warrensburg; a sister, Janice Williams, of Sedalia, Missouri; four grandchildren, Justin Didier and wife, Brehanna, of Warrensburg, Madilyn Didie, of Warrensburg, Noah DesCombes and Nelson DesCombes of Pleasant Hill; a great-grandson, Lucas Didier; and a great-granddaughter, Rileigh Barry.
She was preceded in death by her biological father, Eugene Nelson Webb, who was killed in World War II on Jan. 15, 1945; her father, William "Jack" Nyal Ferguson; and her mother, Alice Ferguson.
In lieu of flowers, memorial contributions are suggested to the Johnson County Cancer Foundation and can be left in care of the funeral home.