Pamilla L. Dyer Miller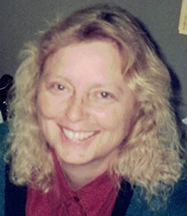 Pamilla L. Dyer Miller, age 71, of Warrensburg, died, Sunday, June 4 at the Kansas University Medical Center.
Funeral services will be held at 11 a.m. on, Thursday, June 8 at the First Christian Church of Warrensburg with Pastor Jerry Basye officiating. Interment will follow in Sunset Hill Cemetery. The family will receive friends from 10 am until service time Thursday at the church.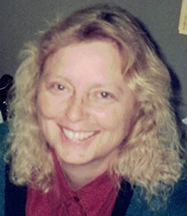 She was born Oct. 21, 1945, in Warrensburg, the daughter of Marion Pague and Hazel (Pollock) Dyer.
Pam was a member of the First Christian Church of Warrensburg. She worked for Harmon and later GE making circuit boards before working her way up to management. She retired in 2002 after 33 years of service.
Pam liked to go boating at the lake, enjoyed spending time with her children, grandchildren, and family. She enjoyed gardening, and she was very quick-witted.
She is survived by two sons: Jeff Miller and wife, Gretta, of Knob Noster; and Jody Miller of Warrensburg; two sisters: Jane Russell; and Candace K. Robertson and husband, Steve, of Warrensburg; a brother: Bill Dyer and wife, Becky, of Warrensburg; two grandsons: Cole Miller and wife, Lakan, of Knob Noster; and Sam Miller of Knob Noster; three great-grandchildren: Kylie, Graesyn, and Weston Miller; and friend: Sherry Wiles of Warrensburg.
She was preceded in death by her parents; one daughter in infancy: Theresa Jill Miller; a sister: Barbara Skidmore; and a brother: Marcus Dyer.
Memorial contributions are suggested to the First Christian Church Building Fund and can be left in the care of Sweeney-Phillips & Holdren Funeral Home.